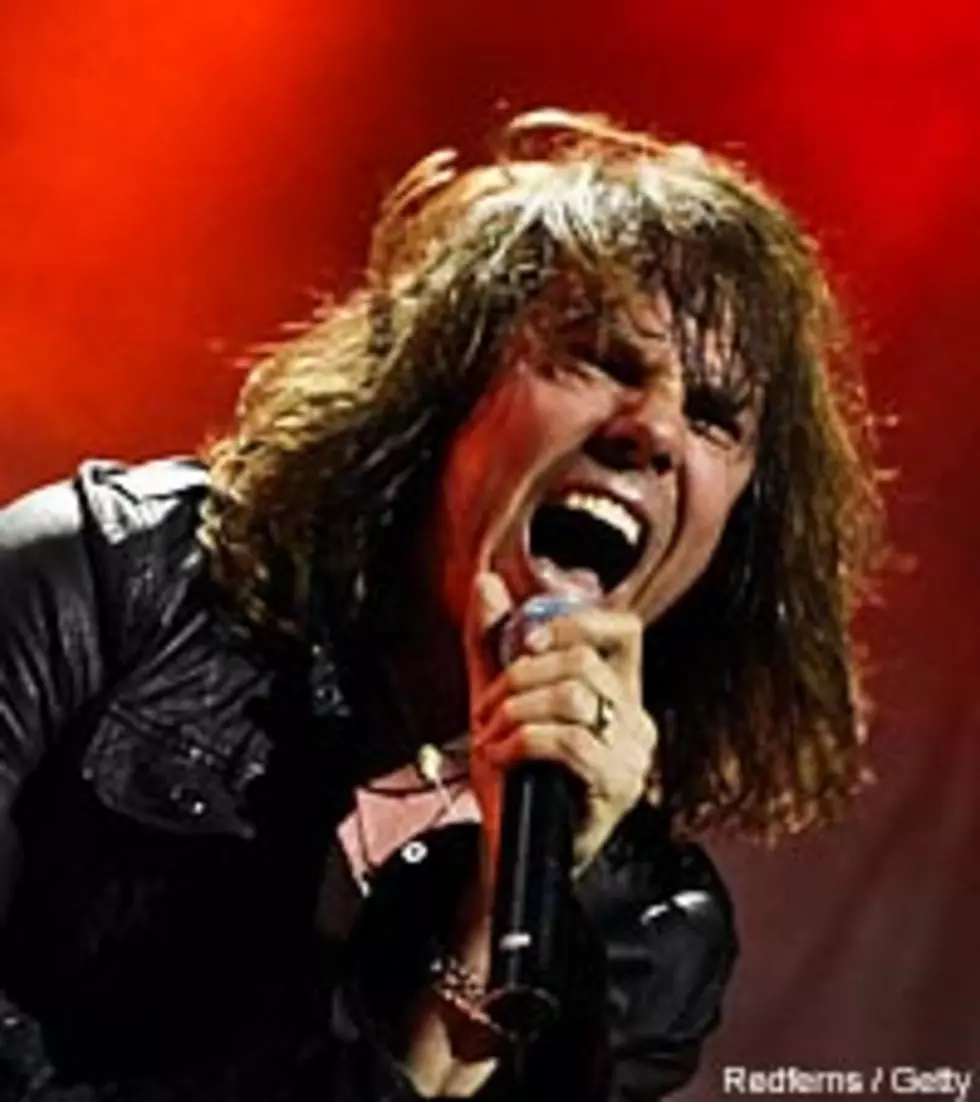 Europe Singer Says Steven Tyler and Joe Perry 'Belong Together'
"I sometimes compare us to Aerosmith. I mean, we don't even come close, but I think [Aerosmith guitarist] Joe Perry left for a few albums, and it wasn't good and it was great when he came back. It was the same when John Norum left and he came back," vocalist Joey Tempest of Europe thoughtfully admitted to Noiscreep.
"[It's that] guitar player/singer chemistry going on," Tempest continued. "Me and John have that fire going on and I just hope they work things out, Steven and Joe. I actually just saw Joe. I was at the Classic Rock awards in London a couple weeks ago and he was there talking about his influences. [Steven and Joe] belong together."
While Tempest is quick to point out the genius of Joe Perry, he doesn't discount his own lead axe man, John Norum. In fact, Tempest is doing his best to make Norum a household name. In interviews promoting the new Europe release, 'Last Look at Eden,' Tempest is quick to give credit where it's due, and for him, accolades should go straight to Norum. Even so, Tempest feels Norum is still woefully underrated as a guitarist.
"I know he's underrated. I'm helping the cause, trying to talk about him in the U.K.," explains Tempest. "He's doing some great interviews now and people are beginning to realize what a talent he is for his generation. He's amazing and he believes in every single note he plays and he does it very, very well. People that see him now and the reviews we get, people talk about how great he is. I think it's slowly beginning to spread. I think the rock media is beginning to highlight him now."
Europe hopes to tour America in autumn 2010. The band is currently playing cities in the U.K., Scandinavia and Asia.