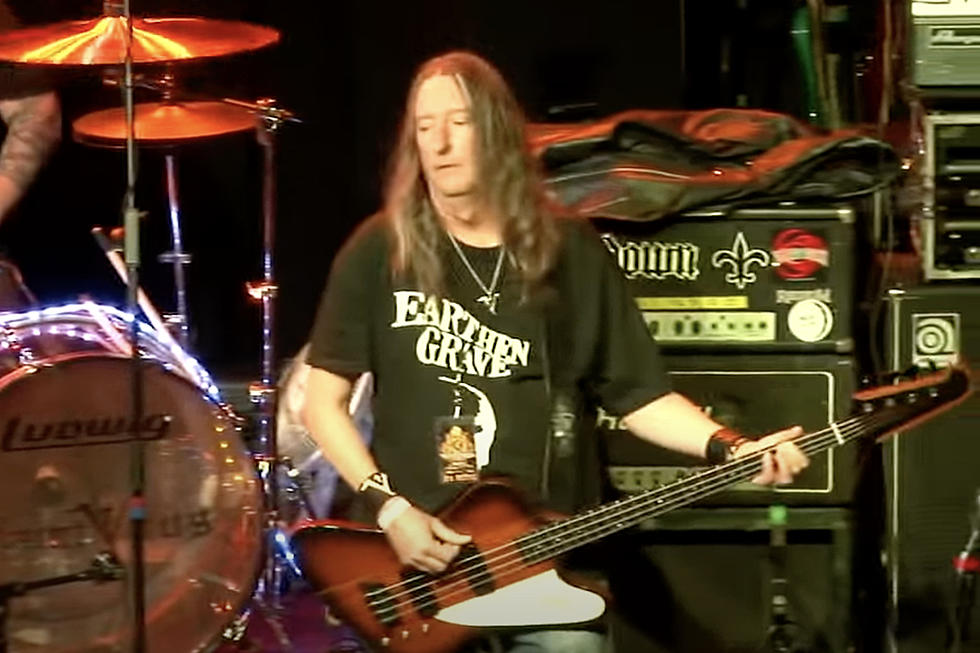 Bassist Mark Adams, Co-Founder of Doom Icons Saint Vitus, Dies at 64
YouTube: Superskum
Bassist Mark Adams, co-founder of doom metal icons Saint Vitus, has died at the age of 64.
Adams' passing was confirmed by current Saint Vitus drummer Henry Vasquez as well as co-founding guitarist Dave Chandler.
Blabbermouth reports that Chandler shared a message (that does not appear to be publicly visible) on social media, lamenting the loss of his dear friend and bandmate:
This is the hardest thing I've ever had to write. I found out last night. I can't say it out loud. I'm heartbroken to inform everyone that my best friend and co - founder of SAINT VITUS Mark Adams has passed away. The details are vague, as I haven't actually spoken with the family yet. He left us May 23 2023 peacefully in his sleep. I'm trying to contact anyone in the family to find out more.

Mark was the best person I've ever met. He was kind to everyone, even those who did him wrong. Never had a bad word to say about anyone. Always found the good in everything no matter how bad it was. A great guy to be around. Nothing will ever be the same.

God bless you my dear friend. I love you.

Mark Anthony Adams. 1958 - 2023.
Vasquez shared a pair of photos of Adams on Facebook and relays, "With an extremely heavy heart I was notified this evening of the passing of one of my best friends, Mark Adams." The drummer also notes that Adams was a "great, supportive and loyal friend to the end" and that seeing him unwell due to Parkinson's Disease was difficult.
A member of the band from their 1978 beginning under the name Tyrant, which was changed to Saint Vitus in 1981, Adams remained with the group through their initial run and subsequent reunions, all the way through 2016. Former Crowbar bassist Pat Bruders has since stepped in to relieve Adams, who had health ailments to contend with. In 2018, a GoFundMe was launched to help the musician with medical costs related to his Parkinson's Disease diagnosis.
Saint Vitus, alongside Candlemass and Pentagram, are largely considered to be among the most noteworthy pioneers of the riff-oriented doom metal genre, which is heavily influenced by Black Sabbath. The group's latest release, 2019's self-titled effort, was the first Saint Vitus full length not to feature Adams on bass.
Loudwire extends our condolences to the Adams family as well as all of Mark's bandmates, friends and loved ones.
Mark Adams' Discography With Saint Vitus (studio albums only)
Saint Vitus (1984)
Hallow's Victim (1985)
Born Too Late (1986)
Mournful Cries (1988)
V (1990)
C.O.D. (1992)
Die Healing (1995)
Lillie: F-65 (2012)
Saint Vitus, "Born Too Late"
Top 25 Doom Metal Albums of All Time
Only the very best in doom's expansive sound.
PLAYLIST: Ultimate Doom Metal
Over 150 Songs! Listen/follow here.