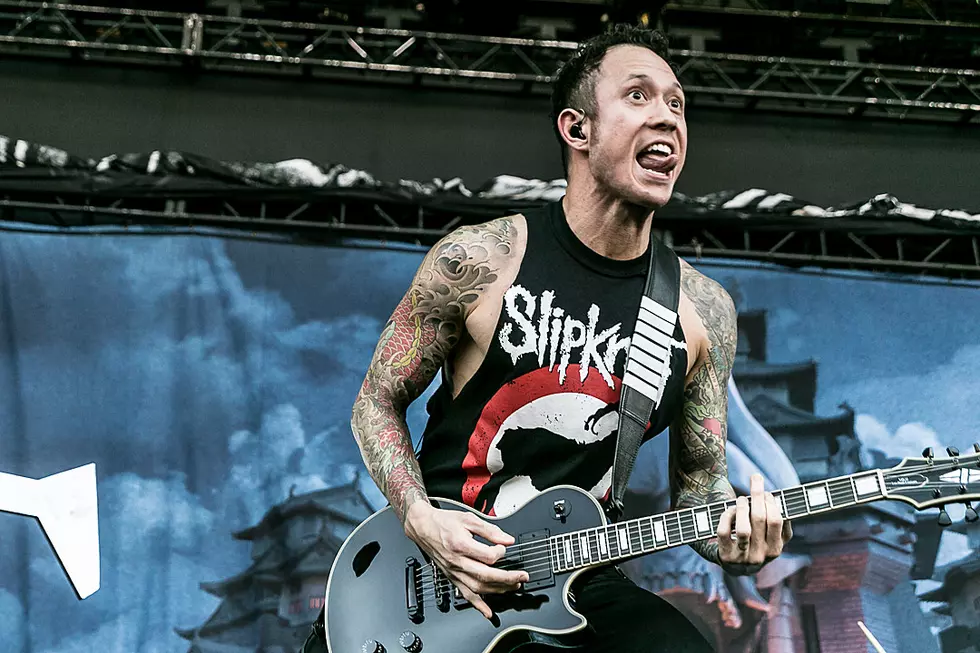 Trivium Release Cover of Dead Kennedys' 'Kill the Poor'
Kathy Flynn, WickedGoddessPhotography.com
It's the latest track to surface from The Sin and The Sentence sessions and remains faithful to the original 1980 recording. Heafy has spent the last few years really honing his clean voice and "Kill the Poor" represents one of his strongest moments, even if he opted out of adopting Jello Biafra's iconic nasal-toned charm.
Hear the song in the video below.
Since the 2017 release of The Sin and The Sentence, Trivium's eighth studio album, the band has steadily rolled out additional tracks. "Pillars of Serpents," which appeared on the Ember to Inferno debut, was re-recorded, "Drowning in the Sound," a B-side, was released as was a cover of Type O Negative's "I Don't Wanna Be Me."
It's not known if more songs from the last album sessions are still to come, but it certainly keeps things exciting for Trivium fans as they wait for the next album.
Oh, and let's not forget that time he turned Cannibal Corpse's "Hammer Smashed Face" into a folk rock ballad. You keep doing you, Papa Heaf.
55 Best Metal Covers of Classic Rock Hits