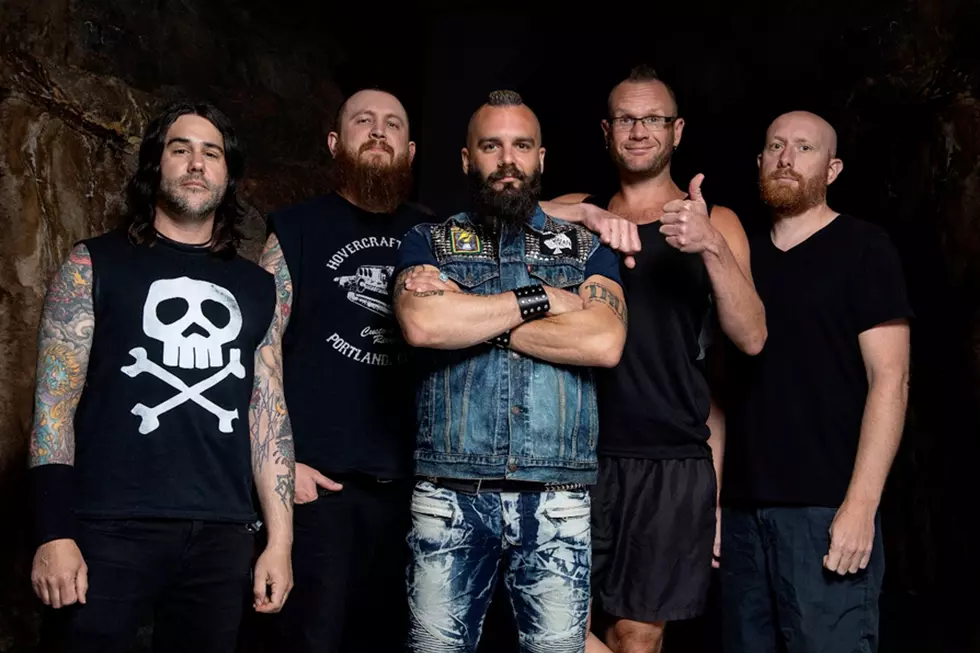 Killswitch Engage Reveal 2019 Release Plan
Atom Splitter PR
Late last year, Killswitch Engage announced that they had finished recording their next album, and while details have been sparse about the recording, we now know that it will arrive this fall.
The band made the revelation via a banner posted at the Hollywood Palladium in Los Angeles, simply stating "New album out this fall," adding the caption, "Now you know."
Singer Jesse Leach stated earlier this year, "It's probably the most difficult record I've had to write," later adding that he intended to address the subject matter of mental health during the upcoming release. "It's something that's very near and dear to my heart," said Leach. "So I'll be doing as much as I can to advocate for that and use my soapbox to speak out and keep that conversation in the forefront." He also promised "heavy themes lyrically, adding, "It comes from such a dark, angry place."
The album will also reportedly find one track that combines the voices of the band past and present, with Howard Jones returning to sing alongside Leach. Jones was the group's vocalist in between Leach's two stints with the band.
Killswitch Engage are already back out on the road with a full slate of tour dates. At present, they're scheduled to be on tour through a July 28 date in Bangor, Maine. See all the stops here.
2019's Most Anticipated Hard Rock + Metal Albums