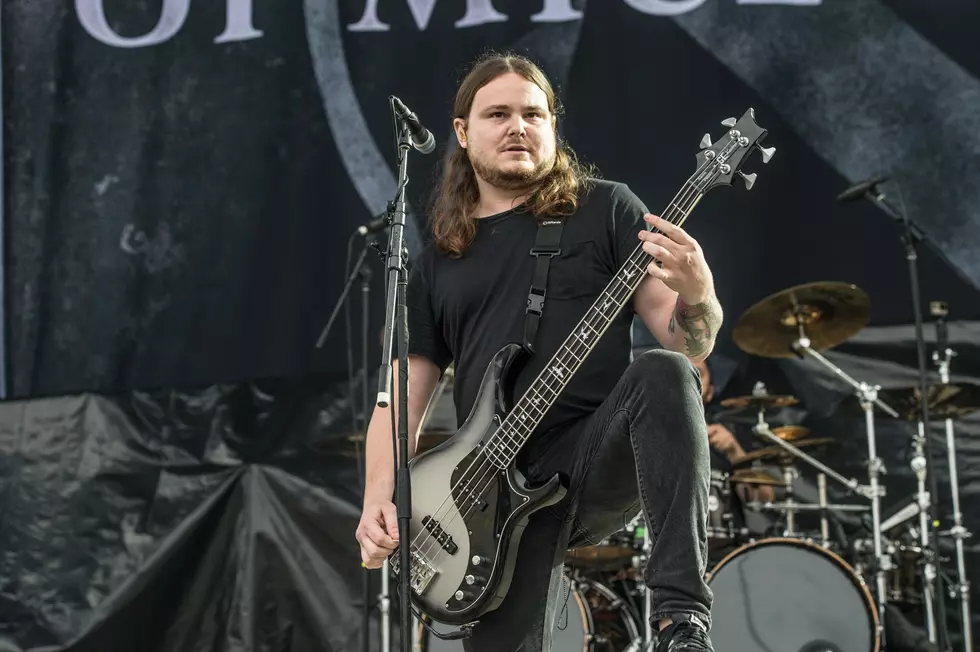 Of Mice & Men's Aaron Pauley Medically Cleared to Return to Touring
Amy Harris for Loudwire
Of Mice & Men will be returning to the road later this month, as singer Aaron Pauley has revealed that he's been given clearance from his doctor to be back on the stage. The band abruptly bowed out of touring earlier this month, revealing the Pauley became aware of a medical issue requiring immediate surgery.
At the time, the band stated that they intended to return to touring on April 27, and Pauley has confirmed in his new posting that he's been medically cleared to return on the date initially reported.
"Got the call from my doctor following up with results from my surgery. It was a success," explained Pauley. "All of the precancerous tissue was completely removed, and I get my stitches out on the 24th, meaning I'm officially cleared to return to the road for our first show back on the 27th."
Pauley recently responded via social media to those sending well wishes, stating, "So many people have reached out, and it's been an absolute blessing. Thank you all, seriously."
The singer never disclosed the exact nature of his surgery, but shortly after it was revealed he was requiring surgery, he revealed that it was unrelated to the ER visit he had back in March. "The ER visit was simply a precaution given the symptoms I displayed at the time, and though it was scary, I was given a clean bill of health when I was discharged," said the singer.
The band will return at the So What Festival in Houston on April 27, with the current leg set to wrap on May 19. To see all of the tour dates, click here.
25 Best Metalcore Albums of All-Time