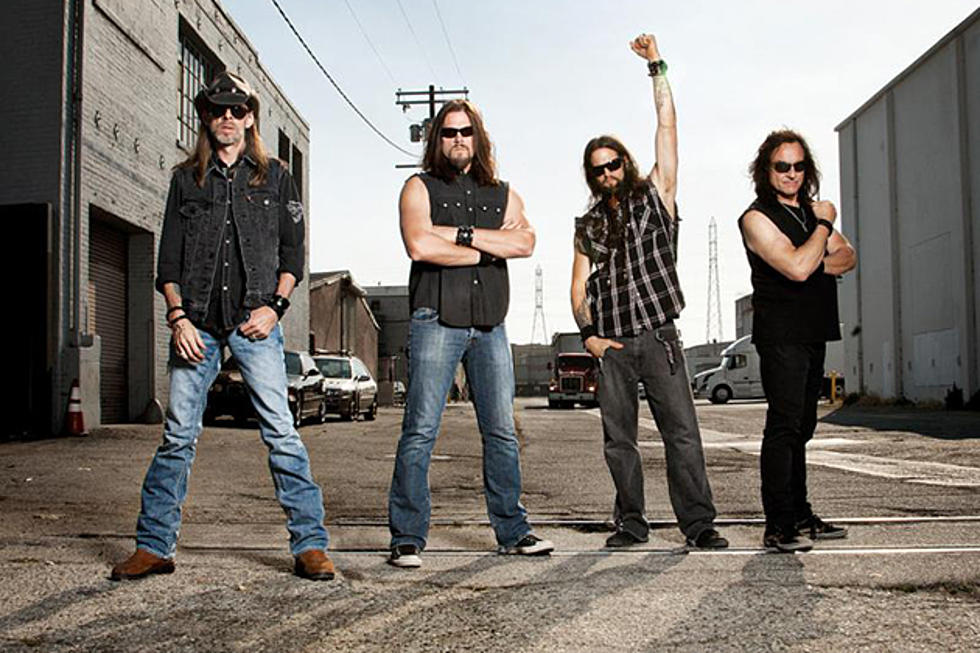 Kill Devil Hill, 'Where Angels Dare to Roam' – Exclusive Song Premiere
Century Media Records
It's time to turn it up and rock it out. That's because Kill Devil Hill are premiering their new song 'Where Angels Dare to Roam' exclusively here at Noisecreep.
The song is featured on Kill Devil Hill's 'Revolution Rise' album, which is due in stores Oct. 29 via Century Media Records. The track launches with a doom-ridden feel before Mark Zavon's in-your-face guitar kicks in. The song chugs along with a very dark and foreboding vibe while singer Dewey Bragg paints the musical picture.
Bassist Rex Brown told Noisecreep of the song, "I've got about 109 versions of this album on my iPod, and I've listened to the album so many times -- this song just keeps growing on me. It's one of the definable riff moments on the record, and the band is just chugging along. It's one of those heavy shuffles that we needed right there at that moment, and it's going to be so powerful live."
'Where Angels Dare to Roam' is the latest exclusive song to debut in a week of debuts. There's a dedicated album stream located at this location, with the songs being revealed as they debut. To hear the songs that have already been unveiled, check out the stream. If you would like to pick up the full album, pre-orders are currently available via CM Distro and the band's own website.
Kill Devil Hill are getting ready to hit the road for a month-long headlining trek to promote the 'Revolution Rise' album. Eyes Set to Kill, Girl on Fire and Black Water Rising will provide support on select dates. The tour launches Oct. 26 in Ramona, Calif. and runs through Nov. 26 in Denver. To see the full itinerary, click here and for special VIP packages, check here.
Kill Devil Hill, 'Where Angels Dare to Roam'