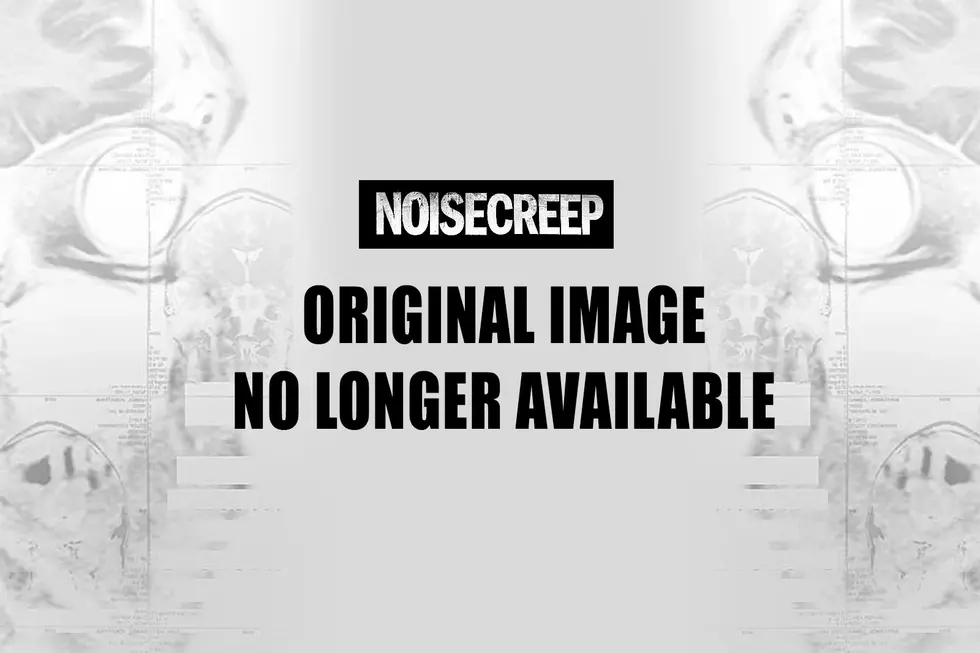 Job for a Cowboy Return to Work on Next Studio Album
Antonio Marino, Jr., Noisecreep
Job for a Cowboy worked hard this past summer, touring as part of the Rockstar Energy Drink Mayhem Festival. Now that the festival is over, they're wasting no time getting back to work. The band members have revealed they've officially started writing for their next disc.
Their last album, 2012's 'Demonocracy,' was well-received, breaking the Billboard Top 100 in sales. The band made plans to start work on their follow-up effort as soon as their tour ended. In an interview with Loudwire, singer Jonny Davy said during the Mayhem Festival, "We're going to fall off the face of the Earth and work on a new record after this."
Bass player Nick Schendzielos said in a press release, "Mayhem was absolutely phenomenal. We want to send out a huge thanks - from the massive, rabidly energetic crowds every single day (despite the heat!), to John Reese and his amazing production staff, and to all the killer bands and crew we were fortunate enough to party/share the stage with. Now it's time to get knee deep in riff-land to start composing our next full length record which will be coming out in 2014. We have a really exciting concept for the record and we can't wait to share it with you guys!"
Band members are staying busy with other projects as well. Schendzielos is taking part in the Warwick Bass Camp this year, held in Warwick's headquarters in Markneukirchen, Germany. The Bass Camp will feature renowned bass players from many different bands. Attendees will get the chance to tour the Warwick factory, and on Sept. 7, fans can attend Warwick's open day, during which they will hold a 90 minute meet-and-greet with the bass susperstars taking part in Bass Camp.
Job for a Cowboy guitar player Tony Sannicandro is also getting involved with helping fans improve their musical skills. Sannicandro is preparing to add another round of instructional videos to his YouTube channel. His channel currently features videos of him showing different musical modes, picking skills, and the solo for 'Children of Deceit.'
For more information on Warwick's Bass Camp, visit their website.