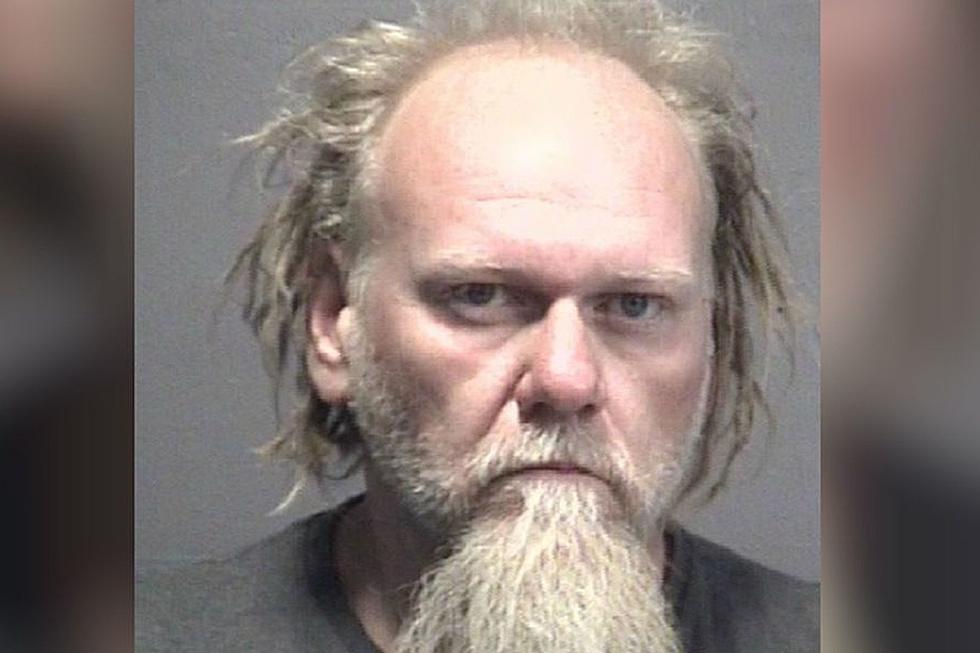 Former Weedeater Drummer Arrested for Putting Meth in Wife's Rum
New Hanover County Sheriff's Office
Unfortunately, marriages don't always work out. Whether you're bitter at your spouse for deciding to untie the knot or you're trying to devise a way to rekindle the romance, attempting to poison them with street drugs just isn't cool. Original Weedeater drummer Michael "Keith" Kirkum allegedly spiked his wife's rum with meth, and ended up in handcuffs.
North Carolina's WECT News first reported on the incident, sharing the former drummer's mugshot along with the details of the story. According to the report, she took a sip of a rum drink that had an "odd, bitter taste." She wasn't able to sleep for almost two days afterward, so she went to the emergency room and tested positive for methamphetamine.
Kirkum's wife told the deputies that she had just recently told him she hired a lawyer and was looking to file for divorce.
When authorities went to Kirkum's home to question him on the matter, the 47 year-old answered the door with a gun and attempted to flee on foot. He was arrested, and now resides in the New Hanover County jail.
If the bottle of rum tests positive for drugs, he faces other charges in addition to the secret assault, assault on a female, resisting arrest and two counts of misdemeanor child abuse charges he's already been given.
Kirkum was one of the founding members of the stoner metal band Weedeater, and was the drummer from 1998 until 2013. Apparently, he's found other ways to occupy his time since then.
60 Infamous Rock Star Mugshots