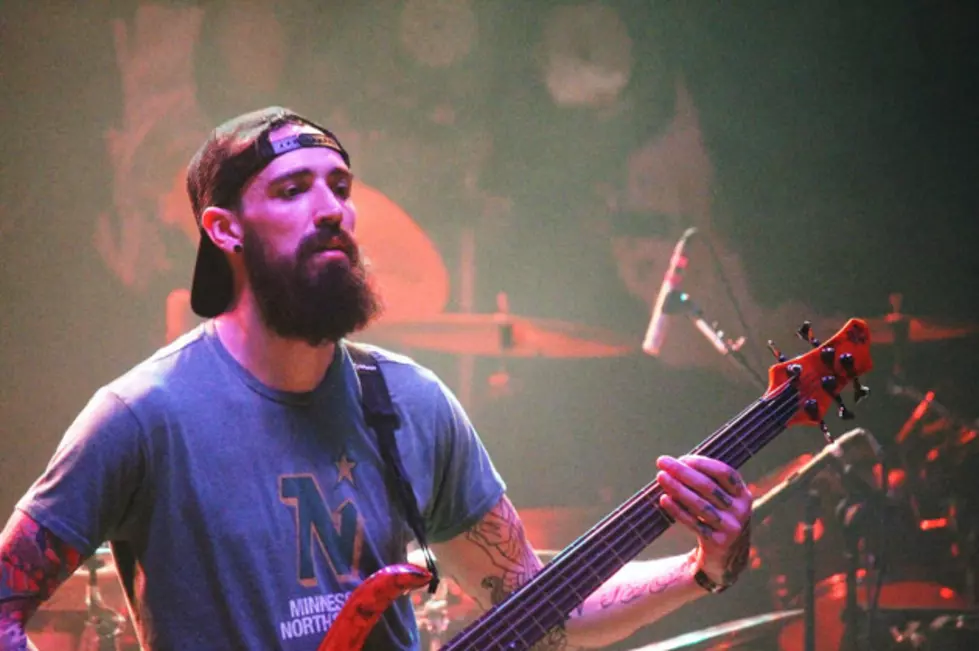 After the Burial Bassist Lee Foral Announces Departure
Liz Ramanand, Loudwire
Deathcore merchants After the Burial have been soldiering on without their longtime bassist, Lee Foral, on tour for over a year now. With a family to focus on, he bowed out from the road and has now announced he has left the band completely.
Earlier this morning, as Lambgoat reports, Foral issued a statement expressing his reasons for stepping down and thanking everyone that has been a part of After the Burial over the last decade. The bassist said, "So... A year ago or so I decided I was done touring so I could focus on my family. I just want to thank all the bands I've toured with, all the fans that came out to shows and all of the friends I made on the road. ATB will always be a part of me and I will miss performing. I wish Dan Dan Carle [drums], Trent Hafdahl [guitar], and Anthony Notarmaso [vocals] nothing but the best."
After the Burial then posted a message on their Facebook page, announcing Foral's departure, explaining the circumstances and thanking him for his dedication over the years and wishing him the best in the future.
It has been a tough year for the group, who lost guitarist Justin Lowe last year following a set of bizarre and ultimately tragic events leading to his death. The axeman cited conspiracy as his reason for leaving the group and went missing shortly after. The band expressed his mind was not well and his body was discovered by a hiker in Wisconsin one month later.
Releasing Dig Deep, their first effort since Lowe's death, After the Burial secured their first entry into the Billboard 200, landing at No. 50. After being forced to drop off the Summer Slaughter tour last year surrounding Lowe's death, the group will make their return as part of this year's lineup. A full list of tour dates can be found at our 2016 Guide to Rock + Metal Tours.
See After the Burial's Justin Lowe + More Rockers We Lost in 2015
10 Unforgettable Onstage Reunions