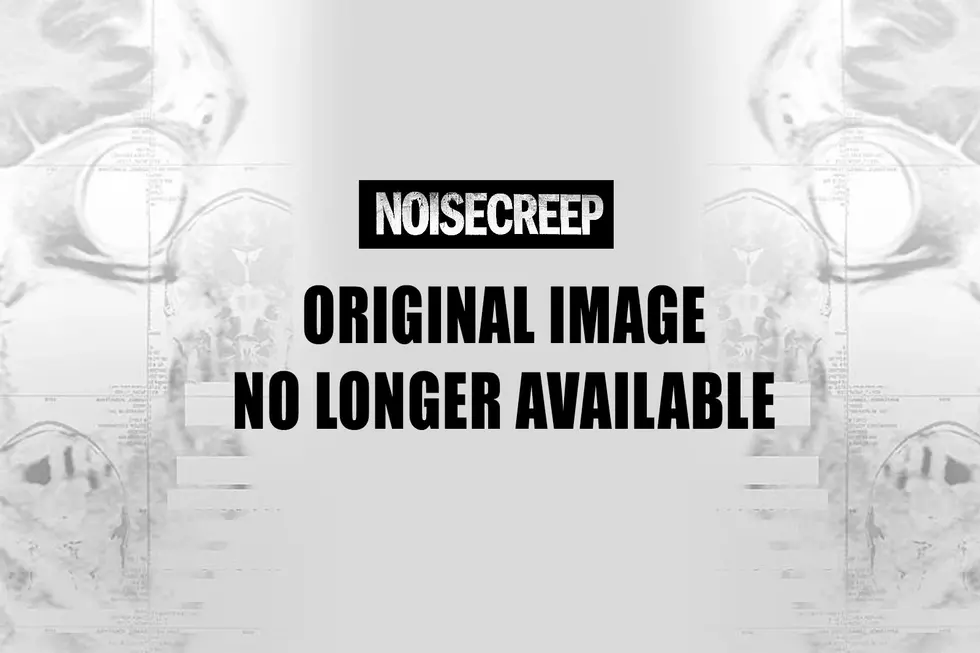 Worm Ouroboros Dig Deep for Influences
Worm Ouroboros use a different formula than most metal bands. Being fronted by two females, whose vocals are more akin to the singing sirens of Homer's 'Odyssey' than they are the Cookie Monster, is not exactly typical. Throw in the occasional flute over clean guitars and the somewhat odd band name and it's clear that Worm Ouroboros dig deep for their influences.
So let's start with the name. Where did that come from? Turns out it was a from a book written in 1922 by E.R. Eddison.
"'The Worm Ouroboros' was one of my father's favorite books, so I was familiar with it as a child," guitarist/vocalist Jessica Way told Noisecreep. "When I re-read it as an adult, I was struck by the poetry and how the poems play upon the overall theme and namesake of the book. Before we formed as a band, I was interested in adapting the poems into songs. I started out with what is now 'Winter,' the lyrics to which were originally written by [17th century poet] Thomas Carew, but are quoted by E.R. Eddison in the book.
"When [bassist/vocalist] Lorraine and I started writing together, we realized we had a shared interest in certain lyrical themes: cycles, seasons, life coming from death, evolution, self destruction/decay and rebirth, which ties in with the Ouroboros. It's more about these concepts and less about Eddison's book directly. It's not immediately obvious but it is the underlying theme of our entire body of work."
More of what might not be immediately obvious about Worm Ouroboros are their musical influences, given their unique take on traditional doom.
"I can definitely hear some influences but they vary, from Death in June to Skepticism to Angelo Badalamenti to Swans to Goblin," Way explained. "They are there and I think you are always influenced by the music you listen to; we just listen to a lot of different things and have varying interests. There was definitely a general aesthetic we were going for. We wanted the songs to be dark, dreamy, melodic, melancholy. Lorraine wanted to play in a band that was heavier than [her previous band] Amber Asylum. I wanted to play something more melodic and slow, less heavy and more spacey than my previous band.
"We met in the middle and luckily I was able to bring along [drummer] Justin, who I was in a band with at the time. We weren't fixated on genre, just on mood and the use of varied dynamics and vocals. Our approach was to co-write every song. Eventually we found our sound this way, influencing and molding each other as with any true collaboration."
Perhaps another aspect that defines the Worm Ouroboros sound is their considerable command of their prospective instruments, which shows not only in their playing but in their songwriting. Not surprising, given their background.
"We've all had formal training of a sort," said Way. "Lorraine's first instrument was the flute, which she studied for many years. Bass came to her later in life. Having a strong foundation in melody from playing the flute crossed over to her bass approach. I come from a musical family and have studied various instruments and sung in choirs from the age of three up through high school.
I started studying jazz guitar as a teenager and learned a wide variety of rhythm patterns and so have an ingrained desire to play on the two -- or the 'and' of a beat. Lorraine's playing has so much movement that it encourages this sort of playing. Justin studied music in college and has a musical family as well. He's a guitarist, so sometimes he floats and plays with the guitar, which creates more space in the music for this interplay. We consciously create space for each other musically."