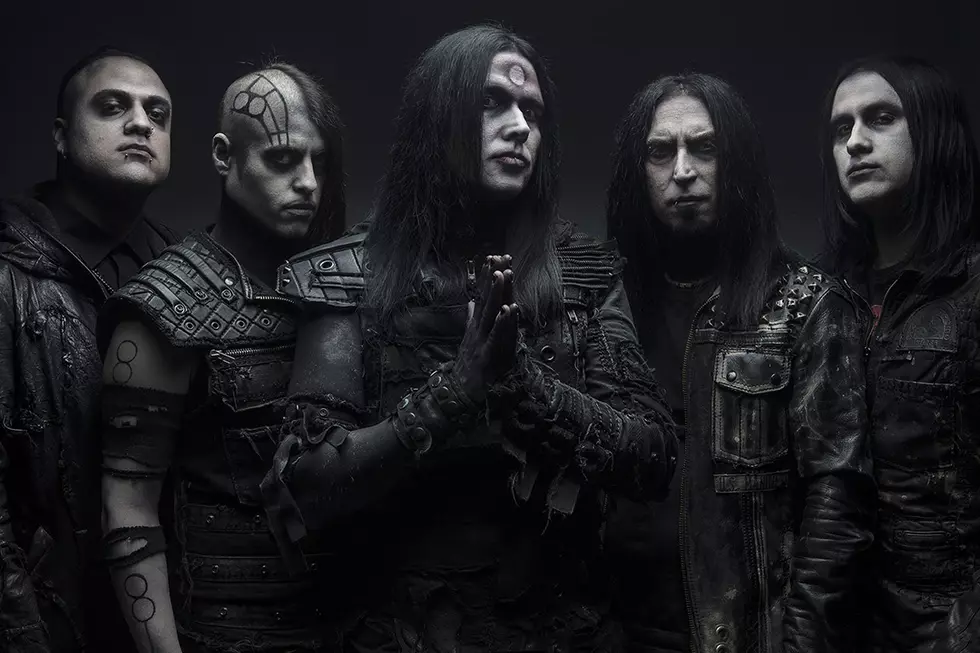 Wednesday 13 Announce 'Condolences' Album After Signing New Record Deal
Photo By: Jeremy Saffer
After putting the potentiality of a new Murderdolls record in 2017 to rest, singer Wednesday 13 has inked a new record deal with Nuclear Blast. The first title due out on the label will be Condolences, which will arrive on June 2.
"We're so excited to finally announce that we have signed with Nuclear Blast Entertainment," exclaimed the frontman. "It's an honor for us to be on the roster among so many other great bands and friends. Thanks to Nuclear Blast for giving us the opportunity and our fans for your undying support. We're looking forward to many more years of this with all of you."
The album will be overseen by producer Chris "Zeuss" Harris (Queensryche, Revocation, Municipal Waste). "I can't tell you how excited we are to work with Zeuss again," Wednesday told us last year. "We've been talking about it for years and now we're gonna finally make it happen. We had such a great time working with him on the Murderdolls album a while back. This will be our heaviest album to date and I can't wait to see what we come up with working alongside Zeuss."
Wednesday 13 lightly teased the album's title on Facebook earlier (seen below) this week while showing four images of the band's members onstage under a spotlight, stating "New video shoot is underway here in Los Angeles," following it with "#condolences."
Earlier this month, drummer Joey Jordison said he wasn't going to rule out the chance at recording another Murderdolls album, but Wednesday 13 quickly nixed any notion that it would happen this year. He did however leave the door open that it could take place in the future.
Most Anticipated Hard Rock + Metal Albums of 2017
13 Acts That Are Always Ready for Halloween