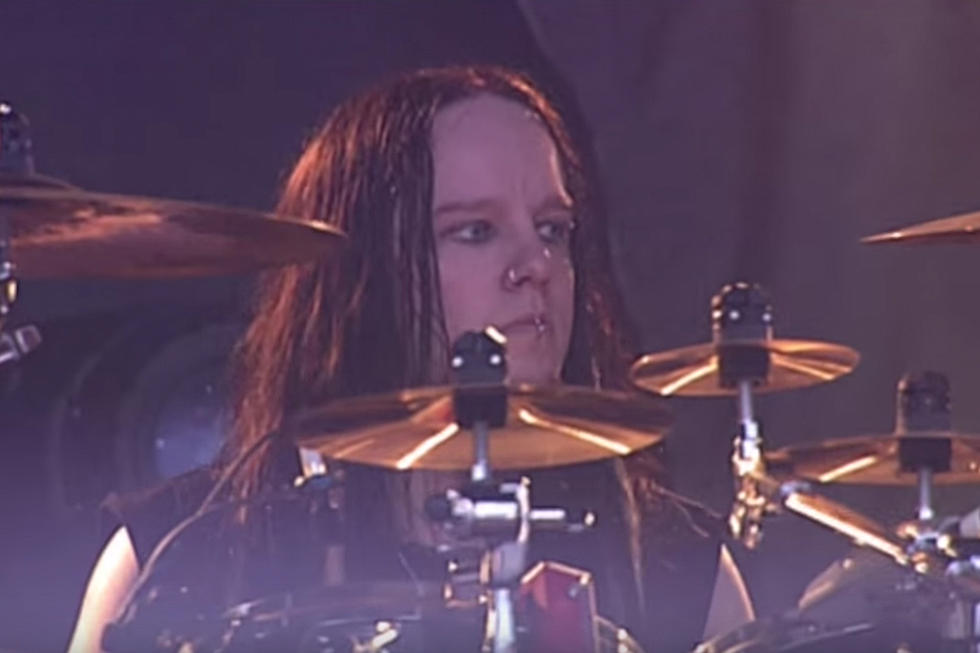 Remember When Joey Jordison Joined Korn for a Summer?
YouTube: WDR
Former Slipknot drummer Joey Jordison has an extensive resume of bands that he has played for. From Murderdolls to Ministry, the 43-year-old has kept time for numerous metal acts. One that many might not recall, or perhaps weren't ever even aware of, is Korn. Jordison stepped in for drummer David Silveria when he took a hiatus from the band in the summer of 2007.
According to a report from Blabbermouth, Jordison commented on the opportunity at the time, saying. "I'm lucky to have had the opportunity to perform with bands that have influenced me as a musician over the years. When I first heard Korn, they blew me away and I have been a fan ever since. I'm looking forward to playing drums with these guys for the next five months."
He played with the band on that summer's Family Values Tour, along with a number of festival dates. Korn headlined that year's trek alongside Evanescence, Atreyu, Flyleaf, Hellyeah and others. You can watch video of the band playing "Blind" with Jordison at Rock am Ring in '07 below. Did you catch Korn with the Slipknot headmaster 11 years ago? If so, leave us a comment with your memory of the show.
Musicians Fans Most Want Back in Their Old Bands
Joey Jordison - Wikipedia: Fact or Fiction?