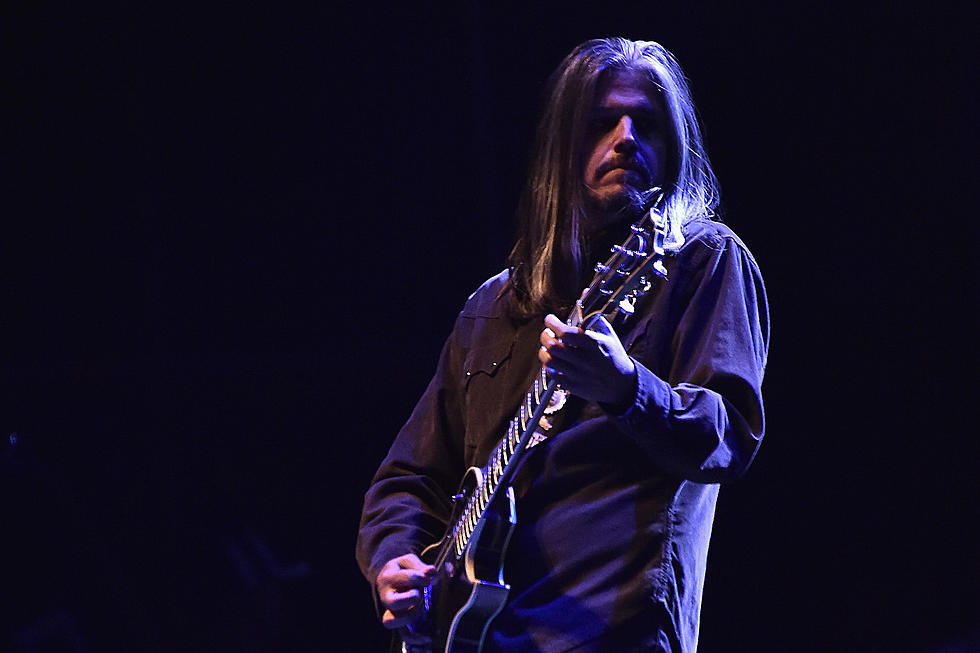 Tool Shared a Video Rehearsing 'Rosetta Stoned' + Fans Are Freaking Out
Steven Ferdman, Getty Images
If you could pick one song you'd want to see Tool add to their setlist, what would it be? Adam Jones shared a video of the band rehearsing "Rosetta Stoned" last night (Feb. 27), and fans are freaking out about it.
The footage was posted on Jones' Instagram story, and according to the user on Reddit who shared it, it was from a practice at their Loft studio. Danny Carey and Justin Chancellor can be heard jamming the song, and Jones flips the camera toward his guitar before the clip cuts out. But that tidbit alone was enough to make fellow fans on the Tool Reddit go absolutely nuts.
"If this song makes it into rotation for this alleged upcoming tour, I will keep going to shows until I get to see it. I've seen it once during the 10,000 Days tour but I don't feel that I appreciated it enough then," someone wrote.
"Ok, I was already going to buy tickets to the next available show and take my kids, but if this one is in the setlist my youngest son is going to shit himself with joy, it's been his favorite song for the past few weeks," another fan commented.
See the Reddit thread here and the video below.
"Rosetta Stoned" is from the band's 2006 album 10,000 Days, and though Setlist.fm has it ranked as their 15th most-played live song, it hasn't been part of their regular setlist in quite some time. They performed the track a handful of times in 2018, but before that, they hadn't tackled it since 2009, so it's safe to call it a rarity now.
Tool haven't officially announced any 2023 tour dates just yet, but a few weeks ago, Carey confirmed in a video that they'll be playing a few festivals throughout the summer and then embarking on a "big" tour in the fall. So, stay tuned for when the dates are revealed.
Tool Rehearsing 'Rosetta Stoned'
100 Best Rock and Metal Albums of the 21st Century
Loudwire's picks for the best rock and metal albums from 2000 to present.