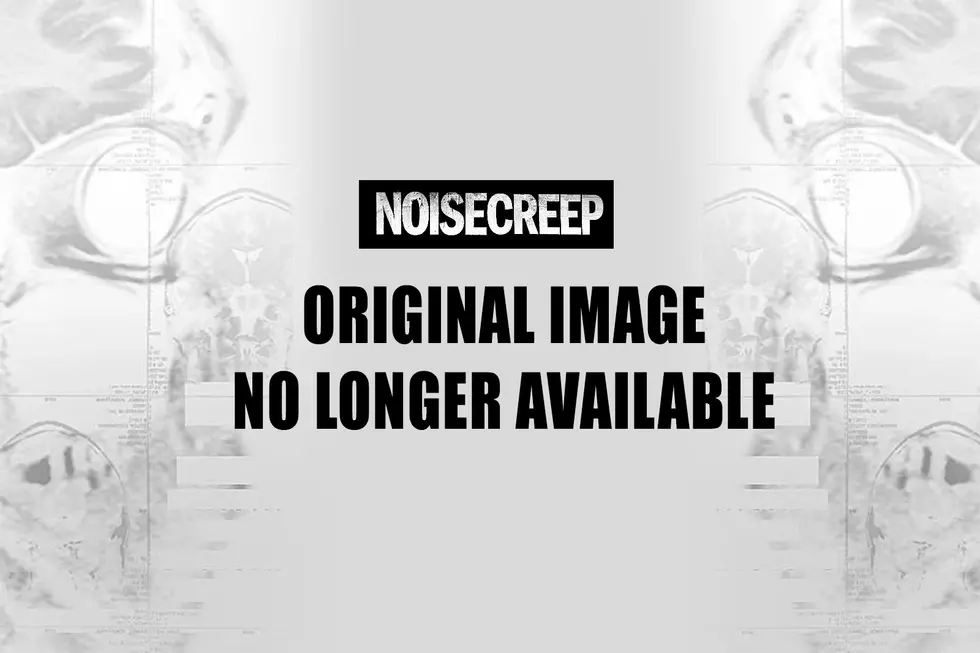 Metallica Photos From the Rock and Roll Hall of Fame
Metallica was inducted into the Rock and Roll Hall of Fame this past weekend, and we've got the photos to prove it.
We loved that former bassist Jason Newsted was on stage with his replacement, Rob Trujillo. When asked about the experience, he told Metal Hammer, "That was the pinnacle of everything, proving to everyone that we deserved that freaking statue."
In our recent interview, guitarist Kirk Hammett told Noisecreep who he'd love to see in the Hall; "UFO should be in there. I don't think that's going to happen anytime soon though. Hey, maybe in 40-50 years they'll get in, but not in the near future."
Brian Manley for Spinner

Brian Manley for Spinner

Brian Manley for Spinner

Brian Manley for Spinner

Brian Manley for Spinner

Brian Manley for Spinner

Brian Manley for Spinner

Brian Manley for Spinner

Brian Manley for Spinner

Brian Manley for Spinner
soKe.flace('music-noisecreep.metallica.rockandrollhalloffame', '476', '600'); var uid = new Date().getTime(); var flashProxy = new FlashProxy(uid, 'http://www.aolcdn.com/_media/modtools/kit_swfpublisher_javascriptflashgateway.swf'); var flashvars = {}; try { flashvars.lcId = uid; } catch (Exc) { }; try { flashvars.targetAds = 'music-noisecreep.metallica.rockandrollhalloffame'; } catch (Exc) { }; try { flashvars.omniture_tracker = '0'; } catch (Exc) { }; try { flashvars.adrefresh_wrapper = '1'; } catch (Exc) { }; try { flashvars.appConfigURL = soKe.fv('http://xml.channel.aol.com/xmlpublisher/fetch.v2.xml?option=expand_relative_urls&dataUrlNodes=uiConfig,feedConfig,localizationConfig,entry&id=556271&pid=556270&uts=1239201613'); } catch (Exc) { }; if (typeof(screen_name) != 'undefined') try { flashvars.userName = screen_name; } catch (Exc) { }; var params = {}; try { params.wmode = 'opaque'; } catch (Exc) { }; try { params.menu = 'false'; } catch (Exc) { }; try { params.bgcolor = '#131112'; } catch (Exc) { }; try { params.quality = 'best'; } catch (Exc) { }; try { params.allowScriptAccess = 'always'; } catch (Exc) { }; try { params.allowFullScreen = 'true'; } catch (Exc) { }; var attributes = {}; try { attributes.id = 'outlet'; } catch (Exc) { }; top.exd_space.refresher.ads2Refresh(new Array( 'music-noisecreep.metallica.rockandrollhalloffame', new Array('93248761','300','250','0','I','1') )); top.exd_space.refresher.iFrm2Refresh(new Array( 'music-noisecreep.metallica.rockandrollhalloffame', new Array('Placement_ID', '1440348'), new Array('Domain_ID', '1395767') )); top.exd_space.refresher.mmx('music-noisecreep.metallica.rockandrollhalloffame', 'http://www.aolcdn.com/_media/channels/ke_blank.html', ''); swfobject.embedSWF('http://www.aolcdn.com/ke/media_gallery/v1/ke_media_gallery_wrapper.swf', 'music-noisecreep.metallica.rockandrollhalloffame-swf', '476', '600', '9.0.115', 'http://www.aolcdn.com/ke/swfobject/expressinstall.swf', flashvars, params, attributes); top.exd_space.refresher.launcher( 'music-noisecreep.metallica.rockandrollhalloffame',{ dynamicSlide:[''], size:['456t'], photoNumber:['0'], title:['Metallica at the Rock and Roll Hall of Fame'], numimages:['12'], baseImageURL:['http://www.aolcdn.com/photogalleryassets/music/553880/'], imageurl:['metallica-awards-1-1040lvg040609.jpg'], credit:['Tony Dejak, AP'], source:[''], caption:['Metallica perform at the Rock and Roll Hall of Fame'], dims:['http://o.aolcdn.com/dims/PGMC/5/416/265/70/'], showDisclaimerText:[''], disclaimerText:[''], CSS_Title:['#15814f'], CSS_Caption:['#c4c2c3'], CSS_Disclaimer:['#c4c2c3'], CSS_Container:['#131112'], CSS_Border:['#0c0c0c'], CSS_PhotoWell:['#1d1d1d'], CSS_photoHolder:['#0c0c0c'], CSS_Buttons:['#15814f'], CSS_BtnOver:['#07d492'], CSS_Scroll:['#acacac'], topMargin:['0,2,416,265,408,269,0,-28'] } );