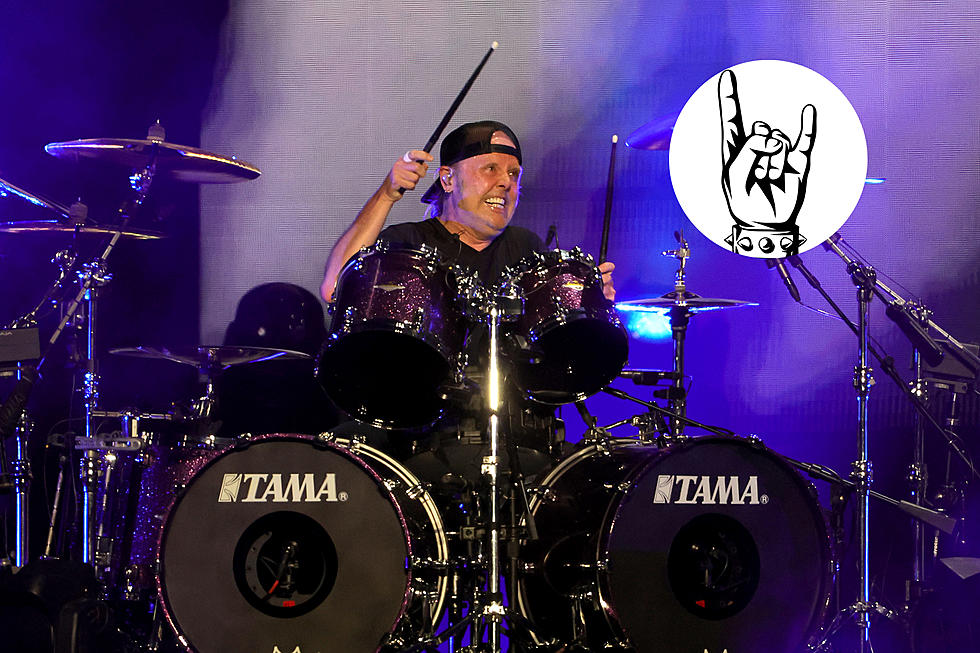 Lars Ulrich Names His Favorite Metallica Songs to Play Live
Ethan Miller, Getty Images / Getty Images
With a new Metallica album en route, SiriusXM has brought back "Mandatory Metallica" and with it comes a fresh interview with Metallica's Lars Ulrich, who shared his favorite songs to play live during his chat with the channel.
Obviously Metallica have an extensive catalog of favorites to choose from, but what does Lars pick as his favorites when it comes to the live show?
"I have a few favorites from where I'm sitting," says Lars. "'Sad But True' is a particular favorite of mine. I love the feel of that song and the kind of the stomp and the size of it. You know, it's a song for me, that I play pretty much different every…. There's some of the songs that are really rigid and some of the other songs that are a little more freeform. 'Sad But True' falls kind of on the far end of the freeform scale. Every night you play sort of different drum fills and push, pull, all that stuff. So that one I love playing."
He also offers another favorite, revealing, "I love playing 'Welcome Home (Sanitarium),' which also subscribes a little bit to the same kind of, I don't think I ever play it the same way twice, so those are fun. Those are the first two that come to mind." So, much like Kirk Hammett recently revealed, live improvisation is a big part of what makes it fun for Metallica these days.
READ MORE: We Answer Some of the Most Searched Questions About Metallica
The Lars Ulrich interview premieres in full today (April 4) on SiriusXM's Mandatory Metallica at 5PM ET / 2PM PT. That's channel 105 for your vehicle and on the SiriusXM app, with repeat airings Wednesday (12N ET / 9AM PT), Thursday (8PM ET / 5PM PT) and Friday (2PM ET / 11AM PT) this week.
You can also look for a James Hetfield guest DJ special, a Metallica 72 Seasons track-by-track rundown with Hetfield and Robert Trujillo and a Robert Trujillo guest DJ special as well rolling out in the coming weeks. find out more here.
The 72 Seasons album is due April 14, and pre-orders are currently underway here. In addition, Metallica have plenty of touring ahead of them, so Lars may have to amend his favorites list with a new album coming. See the upcoming dates here and head to this location to get your Metallica tickets.
Metallica's Lars Ulrich Names His Favorite Songs to Play Live (SiriusXM's Mandatory Metallica)
Every Thrash Metal 'Big 4' Album Ranked
An incredibly diverse collection of albums, ranked from worst to best!
Follow Loudwire's 'Early Thrash: The Beginning & The '90s' playlist
here
.