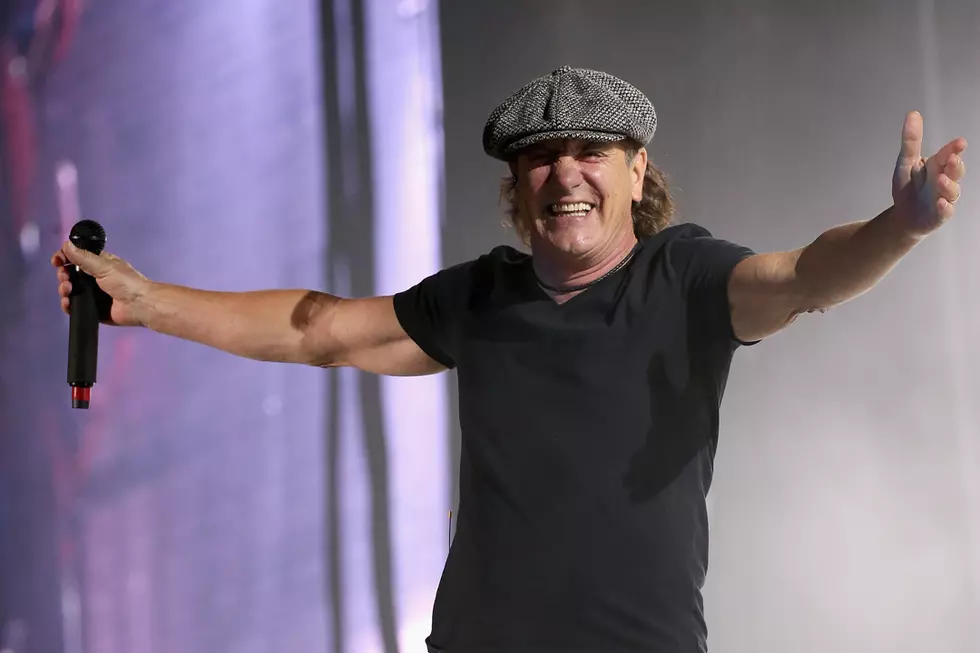 Jim Breuer Posts Video Clarifying AC/DC Remarks: 'I Was Not Quoting Brian Johnson'
Frazer Harrison, Getty Images
After making headlines yesterday (March 15) with remarks that AC/DC vocalist Brian Johnson's had told him he felt like he'd been kicked to the curb by the band, comedian Jim Breuer posted a video to his personal Facebook page in an attempt to clarify his statements.
In an episode of his The Metal in Me podcast, Breuer shared the story of a depressed Brian Johnson, who has been forced off the road in order to protect his hearing. Breuer spoke about spending the day with Johnson, who apparently told the comedian that he felt like he had been kicked to the curb by AC/DC. Breuer mentioned that Johnson felt his condition wasn't as bad as reported and wanted to finish the postponed U.S. dates. He also said the Johnson feared that the band's plans to make up the shows with a replacement singer could lead to his permanent exit from the band.
Before posting the video explanation, Jim Breuer commented on the stir with a couple of Facebook posts:
Breuer attempted to clear the air further with his video post, claiming he wasn't directly quoting Johnson when relaying the story. "Just so people know, I'm not quoting Brian Johnson. It's me venting," Breuer shared. "He didn't say a lot of those things. When I first saw him he was just down and sad and just saying, 'I'm just trying to work things out and I hope it all comes to fruition.' The rest is me just trying to lift him up, being funny and goofy. Then I just talked in a conversation with a friend kind of exaggerating some of those points. I had no clue the madness that it would create."
The future of AC/DC's postponed U.S. tour dates is still unknown. Stay tuned as updates are made public.
10 Greatest Rock + Metal Frontmen of All Time
See Where AC/DC's Back in Black Landed on the Top 80 Hard Rock + Metal Albums of the 1980s