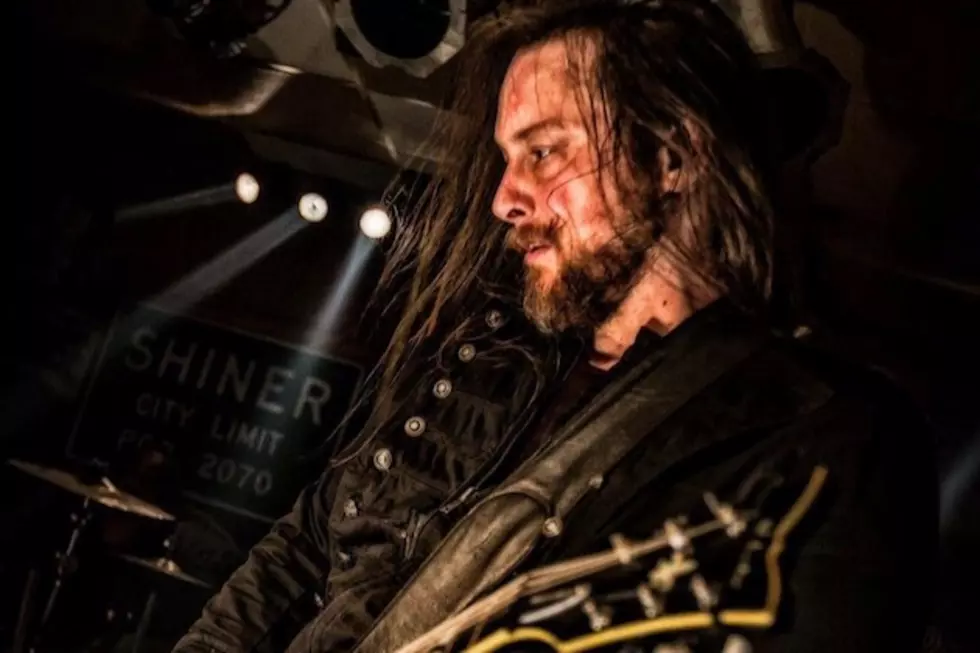 Emperors and Elephants Guitarist Jeff Windisch Passes Away at Lynch Mob Show
Facebook: Emperors and Elephants
Sad news to report as Emperors and Elephants guitarist Jeff Windisch passed away after playing an opening set for the George Lynch-led outfit Lynch Mob on Saturday, Aug. 13. Lynch Mob cut short their show after Windisch, who was in the crowd, entered cardiac arrest while the band was performing and was unable to be resuscitated.
The show took place at Neisen's Sports Bar and Grill in Savage, Minn. Emperors and Elephants released a statement on their Facebook page regarding the tragedy, stating,
There will be many posts in the coming days but as of now we are physically and mentally destroyed. We lost our Jeffy last night after sharing the stage with him! and as the tears fall on the screen as I type this I ask you give us and Jeff's beautiful family the time and space needed right now.
We love you and miss you so much Jeffy Rest in peace and remember to stay on target - your FAMILY
After learning of the situation, Lynch Mob aborted the remainder of their set out of respect for Windisch. Bassist Sean McNabb posted on his Facebook page, saying, "On behalf of Lynch Mob - George, Oni Logan Jimmy D'Anda & myself our prayers go out to Jeff Windisch's family, friends & band Emperors and Elephants. Jeff died of cardiac arrest last night during our set. They opened the show for us and kicked ass. As soon as we were alerted to the situation we stopped playing, as the crowd and band stood in disbelief as they tried to save him. We felt it was best to stop the show at that point. Please keep his family in your prayers."
Lynch Mobb drummer Jimmy D'Anda added, "Very sad news regarding the opening band from [Saturday] night's gig in Minneapolis. The guitar player for the opening band, Emperors and Elephants, Jeff Windisch, suffered a heart attack and passed away during the LYNCH MOB set. The band didn't feel it was appropriate to continue the show, so we stopped out of respect for Jeff. The band sends their thoughts and prayers to Jeff and his family and we kindly ask you do the same."
Metal Sludge had also reported that Emperors and Elephants had announced it was Windisch's birthday the day of the show and that the police arrived within 10 minutes and immediately began performing CPR on the guitarist.
Emperors and Elephants released their debut record, Devil in the Lake, in 2014 through Pavement Entertainment.
Loudwire would like to extend our condolences to the Windisch family, Emperors and Elephants and all others who knew Jeff.
Emperors and Elephants, "Change" Music Video
Rockers We've Lost in 2016