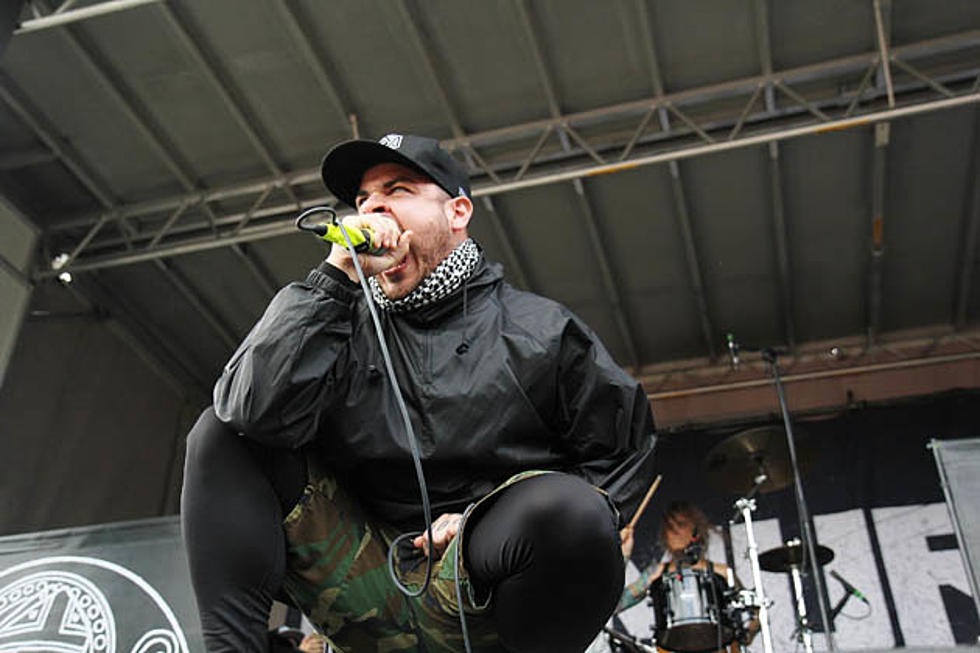 Emmure Confirm New Lineup
Liz Ramanand, Loudwire
At the tail end of 2015, it was announced that every member of deathcore act Emmure had left the band, save for vocalist Frankie Palmeri. Former bassist Mark Davis summed up the mass exodus, stating, "The most important thing I have to say about all this is that there is no time or room for negativity in life." Now, Palmeri has confirmed the band's new lineup.
Already out on the road, Emmure have hit the stage with the new lineup which is rounded out by Josh Travis (ex-Glass Cloud, ex-Tony Danza Tap Dance Extravaganza) on guitar, Josh Miller (ex-Glass Cloud) behind the drum kit and Phil Lockett (ex-Tony Danza Tap Dance Extravaganza) holding down the low end on the bass. The posts below come from Emmure's Facebook page:
Currently on tour in Europe, Emmure have dates booked through May 7, taking part in the traveling Impericon Festival which will see the deathcore outfit perform in six different countries. Emmure are expected to release a new studio album as Palmeri had stated the new lineup was at work directly following the announcement that the previous lineup had left.
Emmure was formed in 2003 with Palmeri alongside bassist Mark Davis and guitarist Jesse Ketive, both of whom remained in the band until the mass departure in December. Drummer Adam Pierce had only been in Emmure since 2014 before leaving Palmeri on his own. The band has released six studio albums, with the latest, 2014's Eternal Enemies, being their highest charting record, landing at No. 57 on the Billboard 200.
See Emmure in 10 Insane Onstage Accidents
50 Most Controversial Hard Rock + Metal Album Covers