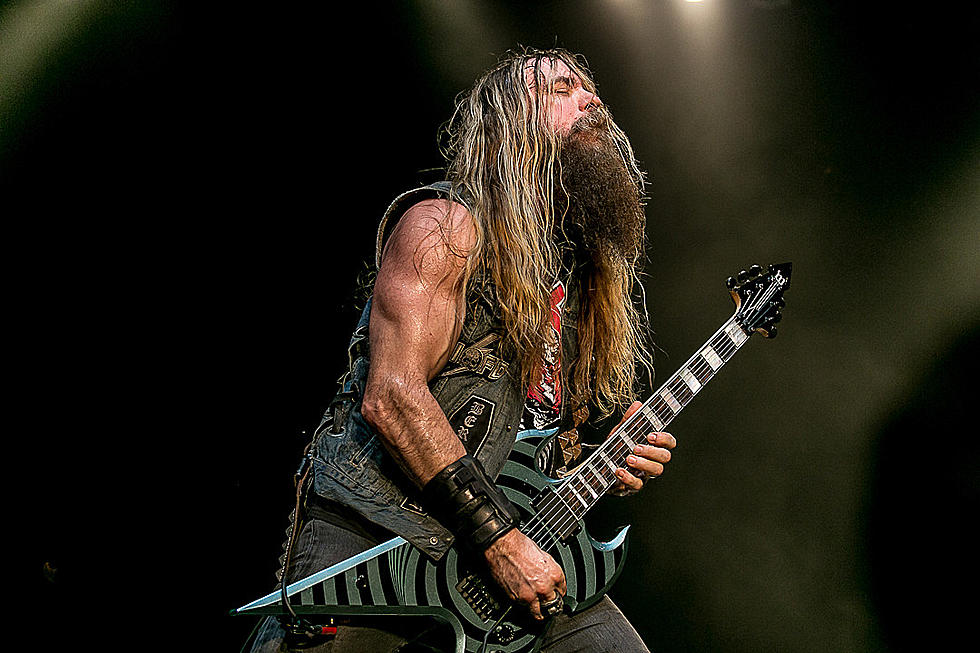 Zakk Wylde Selling Stage-Played Guitars as Part of Pantera VIP Meet-and-Greet Package
Kathy Flynn, WickedGoddessPhotography.com
There's little doubt that the Pantera celebration tour is one of the most anticipated tours of the year, and for those willing to pony up a little more, you can come away with a Zakk Wylde stage-played guitar as part of a VIP package offered on the trek.
Wylde is handling the guitar work sitting in for Pantera's legendary late guitarist and his longtime friend Dimebag Darrell. And while this tour offers a chance to celebrate the legacy of music Pantera provided over the years, Wylde has stepped up to offer something a little extra for those purchasing the VIP package through Soundrink.
As part of the package, fans will have a chance to get photos with the guitarist and chat with the musician during a meet-and-greet, but the extra special portion of the package is that Zakk will include a stage-played guitar that he will sign as well. Those taking part in the this special add-on for the show will end up with a Wylde Audio Barbarian guitar in one of three finishes - Orange Buzzsaw, Genesis Bullseye or Purple Blizzard.
The VIP package will cost you, with the whole experience setting you back $3,250, but you will get an experience that you won't soon forget, especially with one of Wylde's guitars in your possession long after the last note from the show has rung out.
Pantera's North American tour leg gets underway in late July, starting in Burgettstown, Pennsylvania. You can look into getting tickets as well as dropping some dough on the Zakk Wylde Stage Played Guitar VIP Upgrade at this location.
The packages, which are currently listed at $3,250, include the Wylde Audio Barbarian guitar in a choice of three finishes: Orange Buzzsaw, Genesis Bullseye and Purple Blizzard.
66 Best Hard Rock + Metal Guitarists of All-Time