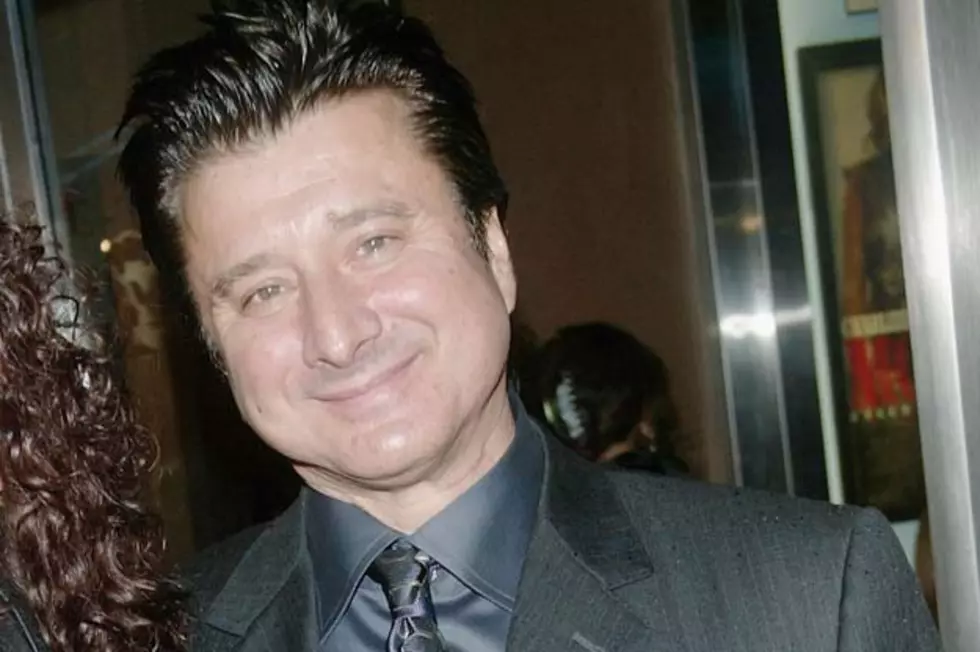 Steve Perry: 5 Fun Facts About the Former Journey Singer
Evan Agostini, Getty Images
Born in Hanford, Calif. in 1949, Perry parents owned a small radio station with the call letters KNGS. During his teen years, he played drums in the marching band and also began performing in local bands.
Perry joined Journey in 1977, replacing vocalist Robert Fleischman, and taking the band into a more melodic direction. Formed by former members of Santana, Journey had leaned more in a prog-rock direction before Perry entered the fray.
The Perry fronted version of Journey would go onto huge success throughout the late '70s and '80s, with hits like "Don't Stop Believin'" and "Open Arms" becoming pop-rock standards. After breaking up in the late '80s, the group reunited with Perry for 1996's Trail By Fire album. Citing health issues, Perry left the band and they've soldiered on since with a succession of singers.
As a tribute to Perry, Noisecreep has put together a quick list of some fun facts about the legendary singer.
1) Widely regarded as one of the best vocalists in the rock and pop worlds, Perry was nicknamed "The Voice" by Jon Bon Jovi in the '80s. American Idol judge Randy Jackson was a member of Journey on their 1986 Raised on Radio album and he described Perry as "the golden voice."
2) Before striking gold with Journey, Perry fronted the groups Ice and Alien Project in the '70s.
3) Perry wrote the lyrics to his first Journey hit, 1978's "Lights," as a tribute to Los Angeles, before he joined the group. He later changed the words and meaning of the song as a tribute to San Francisco since Journey was based there.
4) Perry's first solo album, 1984's Street Talk, was a big commercial success, yielding two hit singles, including "Oh Sherrie." He began work on a follow up album, Against the Wall, but it was ultimately shelved. Perry wouldn't release a sophomore solo album till 1994's For the Love of Strange Medicine.
5) A track off of For the Love of Strange Medicine, "Young Hearts Forever," was written by Perry as a tribute to Thin Lizzy singer/bassist Phil Lynott. The Irish hard rock legend died in 1986 after years of drug and alcohol abuse.