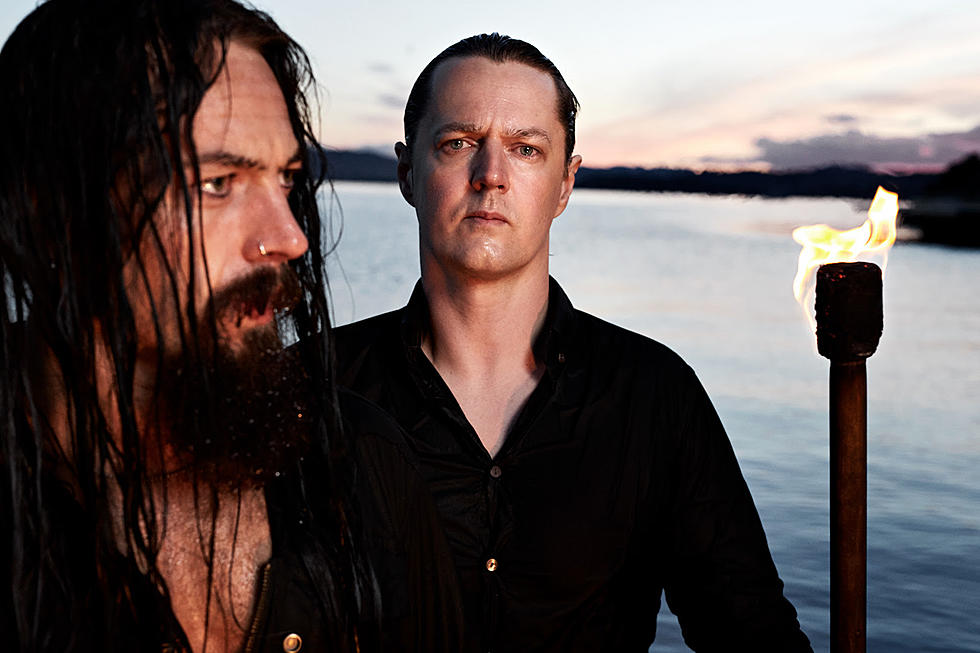 Satyricon Announce Final United States Tour
Napalm
It's been a horrible day for band finality, as Satyricon have announced their final U.S. tour. The black metal duo have been veterans of the genre since 1992, responsible for releasing nine full-length albums and a variety of other releases. To this day, their career has been responsible for excellent albums, with their most recent Deep Calleth Upon Deep making it on our 2017 Best Metal Albums of the Year list.
"As our U.S fans will have noticed, we haven't toured there in nine years," says Satyr. "There are many reasons for that. I like America and I like Americans, but unfortunately touring there has been a difficult chapter in the history of Satyricon. I can't guarantee what the future holds, but we did not go on the last record, so I am hoping that one final headlining tour can be a good way of sharing some electric musical moments with our U.S fans, whom we love just as much as all our other fans across the world.
This spring, they'll be embarking on their final U.S. tour, alongside modern black metal greats Inquisition, and Panzerfaust. The tour gets going in mid-May in Los Angeles, Calif. and ends May 30 in Austin, Texas. The run includes a headlining stop at this year's edition of Maryland Death fest.
It's unknown whether this spells the total end of Satyricon or just touring in United States, but this looks to be the last time for U.S. fans to catch the band. Check out tour dates below.
Satyricon 2018 North American Tour
May 13 - Los Angeles, Calif. @ The Regent Theater
May 14 - Oakland, Calif. @ Oakland Metro Operahouse
May 15 - Portland, Ore. @ Bossanova Ballroom
May 16 - Seattle, Wash. @ El Corazon
May 18 - Denver, Colo. @ Marquis Theater
May 19 - Kansas City, Miss. @ The Truman
May 20 - Joliet, Ill. @The Forge
May 21 - Columbus, Ohio @ Al Rosa Villa
May 23 - Toronto, Ontario @ The Opera House*^
May 24 - Montreal, Quebec @ Corona Theatre*^
May 25 - New York, N.Y. @ Gramercy Theater
May 26 - Baltimore, Md. @ Maryland Death Fest
May 28 - Dallas, Texas @ Gas Monkey Bar & Grill
May 29 - Houston, Texas @ White Oak Music Hall
May 30 - Austin, Texas @ Come and Take it Live
Top 30 Black Metal Albums of All Time
10 Greatest Black Metal Bands