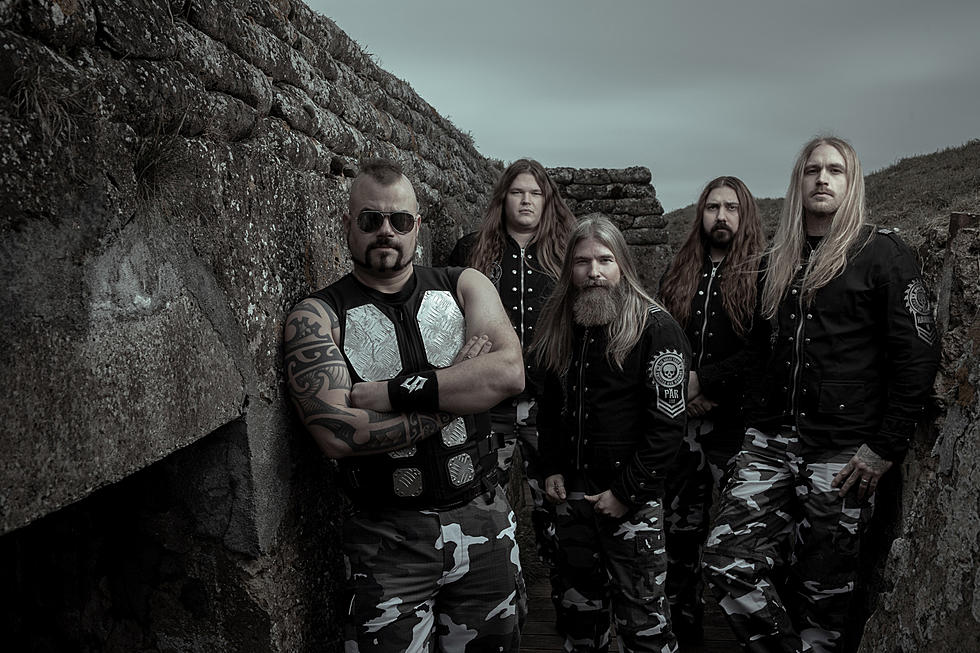 Sabaton, 'The War to End All Wars' – Track-by-Track Breakdown
Tim Tronckoe
With their newest album, The War to End All Wars, Sabaton snagged their fourth consecutive No. 1 album in their home country of Sweden. To celebrate the success of the album, vocalist Joakim Broden and guitarist Chris Rorland joined Loudwire to break it down track by track.
"We were quite drunk when we finished this track ['Sarajevo']" Broden revealed. "There's a story in here involving super strong rum and wine in a combination that's probably forbidden in all major religions."
After a few more jokes about "Stormtroopers" being about Star Wars and "Dreadnought" being about Titanic, Sabaton speak about the true inspiration behind "The Unkillable Soldier." "It's the story of Adrian Carton de Wiart," Broden explains. "The story is so crazy, it's like, not even a Marvel comic book could come up with a story like this."
"He got his arm shot off, got shot in the eye, tore his own fingers off when they refused to amputate them. It's bad ass," Rorland adds.
As for "The Valley of Death," Sabaton wrote that track about the 1917 Battle of Dorian and as an homage to '80s metal. "We decided there isn't enough Guitar Hero music being done anymore," Broken jokes. Rorland continues, "You love the '80s, I love the '80s, so we went Whitesnake, Jake E. Lee, Van Halen… and it's a huge guitar solo on this one. We went kind of nuts on this one, but it turned out to be a very beautiful song."
For the full track-by-track breakdown according to Sabaton, check out the video below. You can grab a copy of The War to End All Wars here. In addition to Sweden, the album also hit No. 1 in Germany, Finland, Austria, Poland and Hungary.
Sabaton, The War to End All Wars - Track-by-Track Breakdown
The 'Big 4' of 17 Metal Subgenres
Everyone knows the 'Big 4' of thrash metal, but what about some other styles of metal?