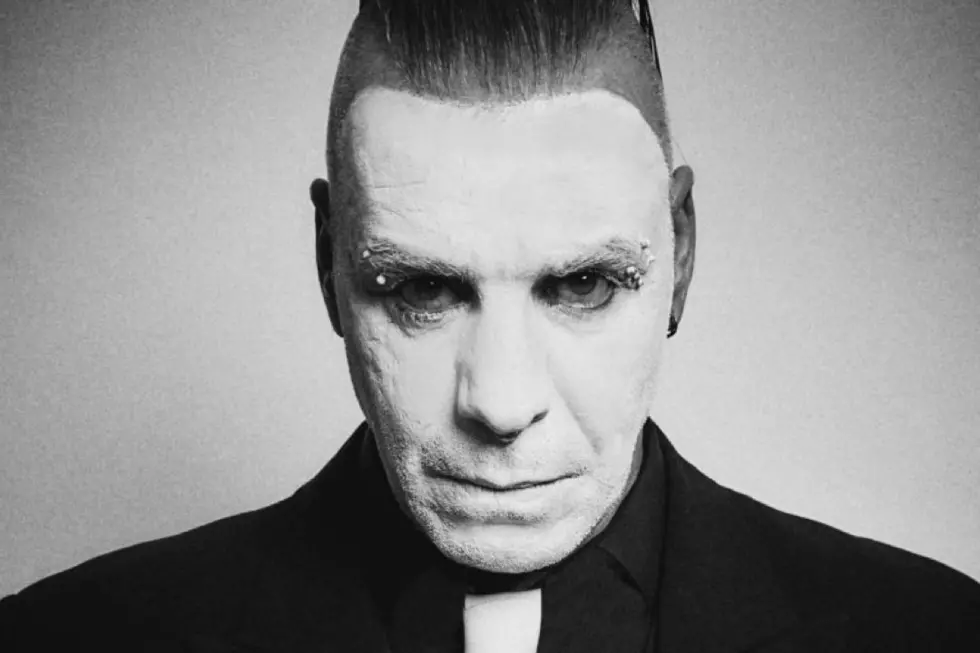 Rammstein Singer's Lindemann Side Project Tease New Song 'Allesfresser'
Jens Koch
The preview's preceded by "Ich weiß es nicht" and "Steh Auf," the pair of F&M singles issued in the last six weeks. "Allesfresser," first teased Sunday (Oct. 27), continues the German-Swedish industrial outfit's spindly sonic experiments led by the Rammstein's vocalist's dramatic baritone. Listen to the snippet of Lindemann's "Allesfresser" toward the bottom of this post.
The German word "Allesfresser" translates in English to "Omnivore." The term signifies a person or animal that eats food coming from both plant and animal origin. The song's the third selection among F&M's track list, where it stands with album cuts bearing monikers such as "Knebel" and "Gummi."
F&M, the successor to 2015's Skills in Pills, will be out Nov. 22. It'll be the second album to feature Till Lindemann this year, the first most famously being Rammstein's self-titled effort which ended the band's decade-long studio drought and sent the group on a summer stadium tour across Europe.
Lindemann, "Allesfresser" (F&M Album Snippet)
See Till Lindemann in the Top 30 Frontmen + Frontwomen in the 21st Century