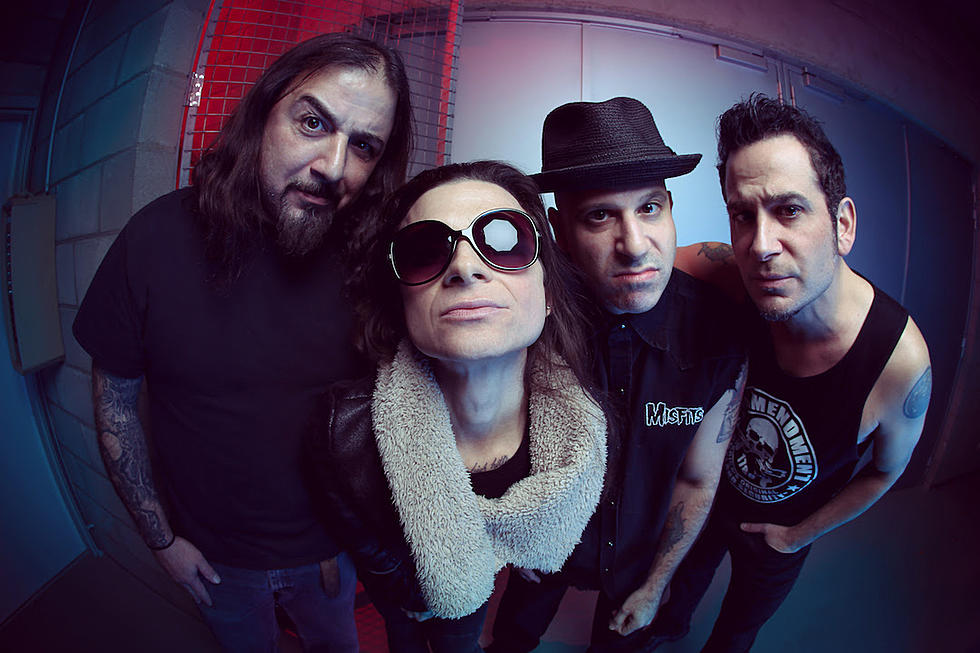 Life of Agony Release First New Song in 12 Years
Napalm Records
Brooklyn-based alternative metal underground legends Life of Agony are making a triumphant return in 2017 with their first new record since 2005's Broken Valley. While we're still a bit far away from the album's April 28 release on Napalm Records, the band has offered up the title track to A Place Where There's No More Pain.
Clocking in at under three minutes in length, "A Place Where There's No More Pain" (audio below, premiered at Billboard) is as lean as they come, opening up with a head-bobbing groove. Just moments later, frontwoman Mina Caputo comes in with a downright catchy delivery, boring its way into your subconscious that will find you humming the cadence throughout the day.
"We have a long history of connecting to our fans on an emotional level through our words and music," began bassist and lyricist Alan Robert. "And that's why I think there's something really relevant and timeless about the message behind the title track, 'A Place Where There's No More Pain'. It's about facing your problems head-on in order to find peace within yourself. A topic that really hits home for a lot of our fans struggling with their own demons. The opening line "running away only makes it worse" couldn't be more true, because sooner or later those problems will catch up with you, and when they do, you gotta be strong enough to deal with them."
Additionally, check out the album's track listing below.
Pre-orders for A Place Where There's No Pain can be placed at the band's webstore. Life of Agony will embark on a small east coast tour starting April 27, ending May 20 with seven dates booked in total.
Life of Agony, "A Place Where There's No More Pain"
Life of Agony, A Place Where There's No More Pain Track Listing:
01. "Meet My Maker"
02. "Right This Wrong"
03. "A Place Where There's No More Pain"
04. "Dead Speak Kindly"
05. "A New Low"
06. "World Gone Mad"
07. "Bag of Bones"
08. "Walking Catastrophe"
09. "Song for the Abused"
10. "Little Spots of You"
Most Anticipated Hard Rock + Metal Albums of 2017
10 Bands With the Longest Gaps Between Albums