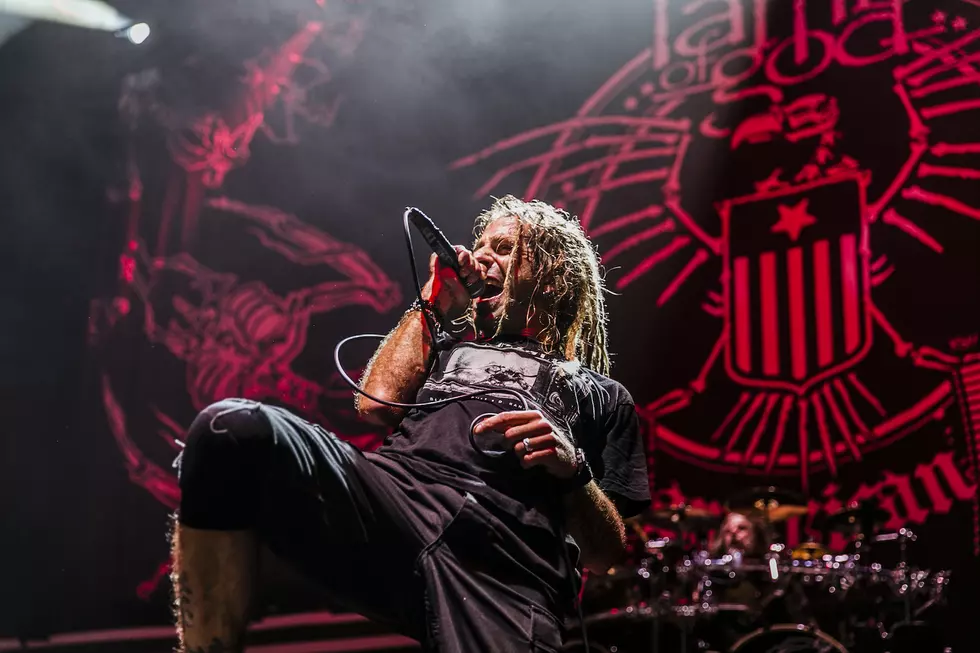 Lamb of God's Randy Blythe to Launch Environment-Based Photo Exhibit
Matt Stasi, Loudwire
Three years ago, Lamb of God vocalist Randy Blythe launched his first photography exhibit in New York's Sacred Gallery. Now, thousands of exposures later, Blythe is getting ready to present his newest exhibition, "A Longer View," which will open at the Leica Gallery in Boston on Sept. 13 at 6PM. Blythe will speak about the exhibit the next day from 5-7PM "A Longer View" runs through Nov. 11.
In addition to presenting aesthetically striking images, "A Longer View" will contain political and social motifs that reflect Blythe's perspectives on crucial environmental issues. "The exhibit will be centered on three themes I have shot over the last few years: pictures of environmentally focused protests, images of man's detrimental effect on the environment and landscape shots of pristine natural beauty," Blythe wrote on Instagram.
"These images, drawn from my travels across the world, complement and contrast each other to state an evidence-based premise: people are fed up with the cavalier disregard with which we treat our planet (our only home). There are clearly visible reasons for this anger (everywhere you look, if you open your eyes), and (thankfully) there are still wild places left to nurture and protect," he continued. "Politics, personal beliefs, religious inclinations — none of that will matter one bit to our descendants if we don't leave them a home capable of sustaining life. Things have to change, and this change has to begin NOW."
Blythe continues by expressing his goal to not only present political images in his photos but for those images to have a lasting effect on those who view the exhibit, and, perhaps, motivate them to become more environmentally active. "It is my hope that the intersection of these images of dissent, waste and beauty will encourage each viewer to take 'a longer view' and consider their impact on the environment — I am trying to do the same. Perhaps together we can begin to reject the devastating environmental shortsightedness that has been the hallmark of human expansion in the modern age."
The opening reception and artist's talk are free, but those who wish to attend are encouraged to RSVP here. Photographs from the exhibit will be sold in editions of 10, either framed or unframed.
Lamb of God's Randy Blythe: Burn the Priest is Back
See Randy Blythe in the Top 30 Frontmen + Frontwomen in the 21st Century