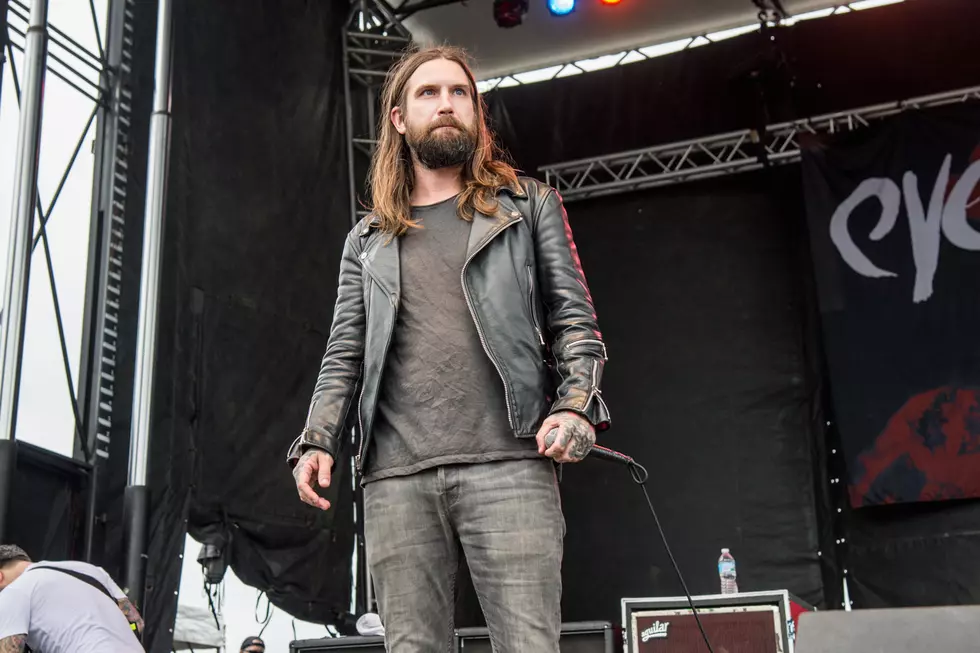 Every Time I Die's Keith Buckley Exits European Tour Due to 'Family Emergency,' Guest Singers Power Band Through Fest Set
Amy Harris for Loudwire
Every Time I Die are in the midst of a European run as they continue to support 2016's Low Teens, their eighth studio album since debuting with Last Night in Town in 2001. Unfortunately, frontman Keith Buckley was force to return home to deal with a "family emergency" and the group nearly had to nix their festival appearance due to the crisis.
Both the band and the singer tweeted out messages (seen directly below) regarding the abrupt setback. First, Every Time I Die informed their fans in Belgium that they had to cancel their set at the legendary Graspop Festival while Buckley confirmed "I have had to leave the European tour." He indicated the band "will get by with a little help from our friends," which held true as Every Time I Die wound up performing their set with singers who have yet to be confirmed as of press time. Footage of "We're Wolf" can be seen toward the bottom of the page.
Just a few hours after the announcement of Buckley's exit, he revealed the emergency pertained to his daughter Zuzana, who was born in late 2015. He tweeted, "All my love and luck to ETID who have performed miracles in order to keep us alive. Today, on this side of the world, so have Zuzu's doctors."
The band has a number of European gigs slated throughout the remainder of June and there's also no word yet on whether Buckley will rejoin the band on their upcoming U.S. run supporting Taking Back Sunday, which spans from July 14 through Aug. 19. A full list of stops and more information can be found at this location.
In late 2015, Buckley had to leave Every Time I Die while on tour to deal with his wife's life-threatening complications while she was just seven months pregnant with Zuzu, leaving the band to finish the run with Letlive's Jason Butler handling vocals. The singer later described the harrowing experience to Billboard, stating, "I had never felt so helpless. I could do nothing for her. I couldn't tell her it was going to be okay. I couldn't even tell her that death wouldn't be better because I had no idea yet if our daughter had even made it. I kept asking doctors what the machines meant, and eventually I could tell they were sick of me asking so many questions. I realized that if I could only understand what their beeps meant I might have some hope. I might have some answers."
All of us at Loudwire extend well wishes to Zuzu and the rest of the Buckley family during this time.
Every Time I Die, "We're Wolf" at Graspop With Guest Singers
Top 100 Hard Rock + Metal Albums of the 21st Century
See Every Time I Die + More Bands Who Were Banned by Disney