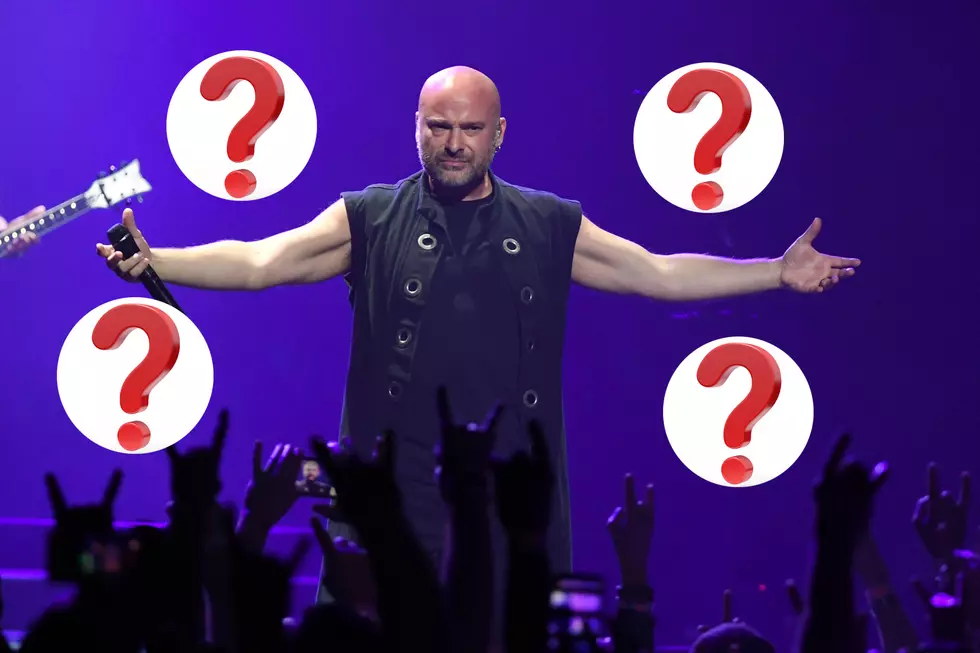 David Draiman's All-Time Picks for Singer, Guitarist, Bassist + Drummer
Ethan Miller, Getty Images
Who would go on your Mount Rushmore of musicians? That was a question recently posed to Disturbed's David Draiman during a chat with Taryn Daly of Audacy's 99.9 KISW in Seattle, with the vocalist delivering what would be a killer band that'd be hard to beat, picking a singer, guitarist, bassist and drummer.
As you might expect with the whole history of rock at your hands, it was not an easy question for the singer to answer. But he admirably stepped up to the plate with some killer suggestions that could rival any band we've ever been dying to see.
"John Bonham, drums," offered Draiman with minimal hesitation in naming the Led Zeppelin legend. Moving on to bass, while it took a moment, the singer stated, "You know what? You've got to give it to him, [Black Sabbath's] Geezer Butler on bass. There's something about the way that man hits those strings, I don't know how he achieves the tone he does, but holy shit."
"Who would be the guitarist," pondered Draiman, adding, "That's the toughest part, because my heart would go with somebody like [Pantera's] Dimebag [Darrell], but my head would go with somebody like [Van Halen's] Eddie Van Halen."
But almost equally as difficult for Draiman turned out to be who would front this group of amazing players. "As far as singers, there's a difference between frontmen and great singers, or frontwomen, it doesn't matter. It's not exclusive by any means. Take Pat Benatar for example for God's sake. But, there's so many," the vocalist ruminated, before finally coming forth with, "Depending on the day that you get me, I'd go between [Metallica's] James Hetfield and [Iron Maiden's] Bruce Dickinson. And there's vastly different reasons for either. One is pure tonality and edge and attitude and the other is ridiculously gifted proficiency in range and mind-boggling ability. So I don't know, I think that's enough."
Who would you pick for your four favorite artists of all-time at drums, bass, guitar and vocalist? Do you agree with Draiman's choices or have someone he left out?
While we'll never get the chance to see that collective together, you can catch Disturbed out on tour. Earlier today (Feb. 6), they announced a major North American tour with Theory of a Deadman and Jinjer supporting. Get tickets for the tour here.
Disturbed's David Draiman Speaks With Taryn Daly of Audacy's 99.9 KISW Seattle
The 'Big 4' of 17 Metal Subgenres
Everyone knows the 'Big 4' of thrash metal, but what about some other styles of metal?