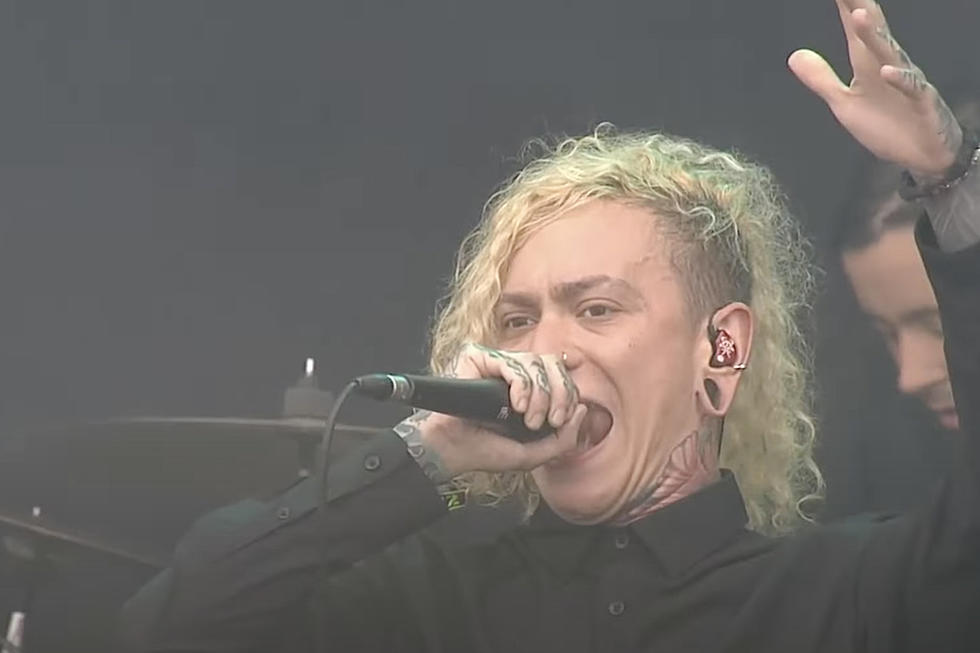 Deathcore Supergroup The Big Six Change Name to Project: Vengeance, Debut Brutal First Song 'Cut. Bleed. Repeat.'
YouTube: Etiennouh
Deathcore supergroup The Big Six has officially changed their name to Project: Vengeance following multiple lineup changes and along with it comes the brutal first single, "Cut. Bleed. Repeat."
How's it going, guys? So, for those of you that know, Project: Vengeance has devoured The Big Six. The Big Six is no longer a thing," says vocalist Will Ramos (Lorna Shore) in an Instagram Story post made around midnight, "and we got a song coming out, like, pretty much right now so click on the motherfucking link and get with it because you're gonna want to fucking slam your head in."
Ramos is one of five vocalists involved in the project, the others being Taylor Barber (Left to Suffer), Darius Tehrani (Spite), Dickie Allen (Infant Annihilator) and Tyler Shelton (Traitors). At first, Tehrani was not involved in the band, but was later added following the departure of Atilla's Chris Fronzak earlier this year. Shortly after, Fit For An Autopsy's Joe Badalato bowed out as well.
READ MORE: Lorna Shore's Will Ramos Practiced Vocals on a Hike + Someone Thought He Was Bigfoot
Aiding Project: Vengeance in instrumentation is Luke Fiadino, who wears many hats as an experienced producer, mix and mastering engineer, songwriter, sound designer and composer, per his website.
As for the song, it's exactly what one would expect from such a union of who's who in deathcore — a barrage of swamp monster vocals, gnashing downtuned rhythms and bowel-rattling breakdowns. No complaints here!
Take a listen to the song below and keep your eyes peeled for more details about what might be coming next from Project: Vengeance as they become available by following the band on Instagram.
Meanwhile, you can catch Lorna Shore on a headlining tour that starts on March 30 or catch them as the support act on Mastodon and Gojira's co-headlining tour which begins on April 18. For tickets, head here.
Project: Vengeance, "Cut. Bleed. Repeat"
10 Best Deathcore Albums of the Last 10 Years (2013-2022), by Lorna Shore's Will Ramos
Newcomers and veterans populate this list of a decade's worth of the best deathcore albums.
PLAYLIST: Ultimate Deathcore
Listen/follow here and see the first 100 songs in the playlist directly below.
25 Legendary Extreme Metal Albums With No Weak Songs