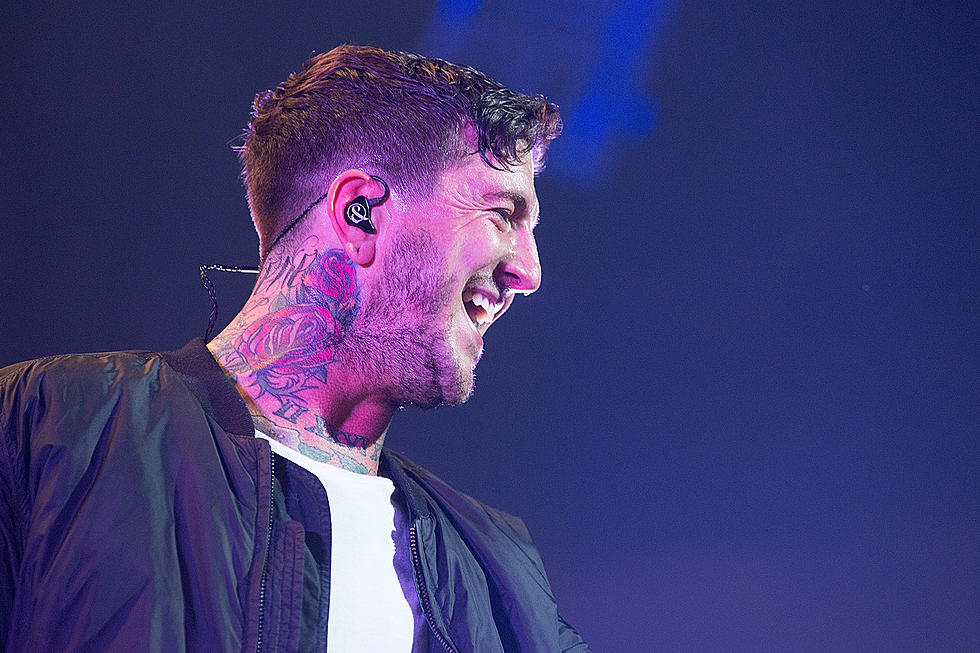 Austin Carlile Shares Update on Hospitalization: 'Another Hill to Climb'
Beth Gwinn, Getty Images
Former Of Mice & Men frontman Austin Carlile was hospitalized last week due to new complications with his Marfans Syndrome condition. In an Instagram post the vocalist revealed that spinal fluid had been leaking into his head, which forced doctors to first locate the fluid and then drain it.
In a new post, he offered an update on the process. "Down to only two IVs in my arms!" he wrote. "(Have had over 30 'pokes' this week alone haha.) Because of my extensive medical experiences over my life my veins are extremely hard to find, get blood, or even keep a line in, because they rupture so easily or just won't take a poke at all. My most crucial areas for contrast lines, IVs, or even the dreaded blood draws every 4 hours, are all hardened with scar tissue. Many times I have to resort to lines in my feet or neck or ultrasound. Add a connective tissue disorder like Marfans Syndrome to the mix? Nightmare."
He reassured fans, however, that his spirits remain undeterred. "For many that battle with chronic illness this is just another walk in the park; another hill to climb," he said. "It is frustrating at times but I am at peace. Words cannot express, you will never truly understand how much it means to me that all of you have stood by my side even when these same health issues took me from [Of] Mice [& Men]. This small bout came out of nowhere and I will leave it behind just as quickly. God has been working immensely in my life and I have been working on new things that I've poured my entire heart into and cannot wait to share them with you. One step at a time. Grateful."
You can read Carlile's entire update, which includes further details on what his current ailments entail, below. He recently confirmed his return to music, which he alluded to again in this update.
The Best Metal Albums of 2018 (So Far)
Austin Carlile + Valentino Arteago Play 'Wikipedia: Fact or Fiction?'