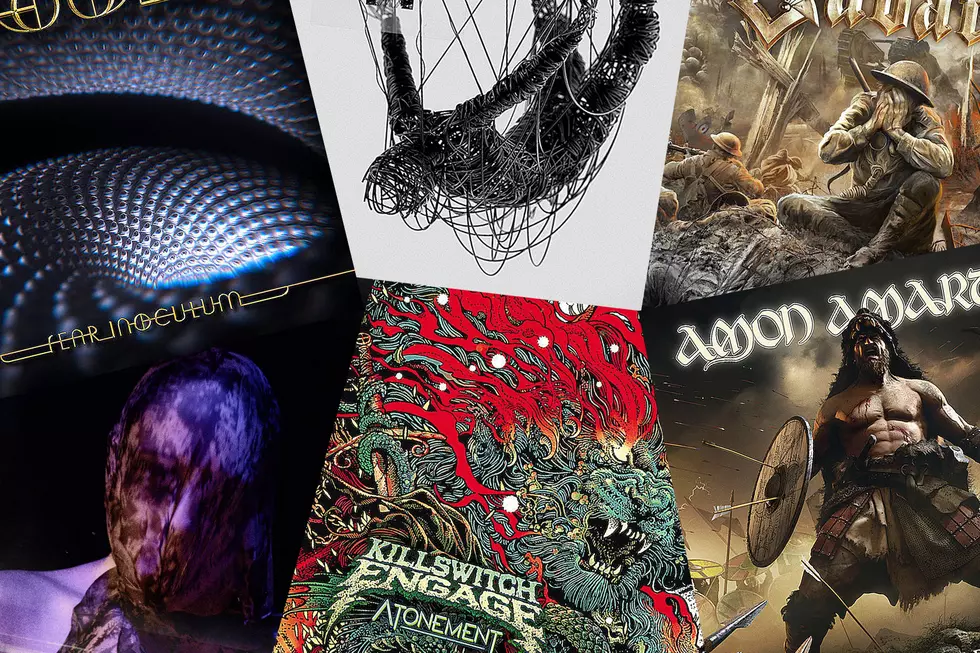 2019's Best Metal Albums… So Far
Volcano Entertainment/Tool Dissectional / Roadrunner / Nuclear Blast / Metal Blade
Hundreds of new metal albums have been released this year and we're keeping track of the best in our rolling list of the 2019's Best Metal Albums... So Far.
While we're still awaiting new records from some of the genre's biggest artists, there's been plenty to occupy your ears with.
If you're looking for something insanely complex, turn to the extreme side with Allegaeon's new record, Apoptosis, get your fill of classic prog metal with Distance Over Time from Dream Theater or taste the rainbow that is the absurdly nutty Empath by Devin Townsend.
Want something melodic? Amon Amarth, In Flames and Pounder will give you your fix. Goin' thrashing? Take Overkill's The Wings of War with you.
There's still more with sounds from across the board: sludgy post-metal, progressive deathcore, symphonic metal, djent... it's all here.
Scroll through the gallery below to check out 2019's Best Metal Albums... So Far, and click here to check out our rock albums list.