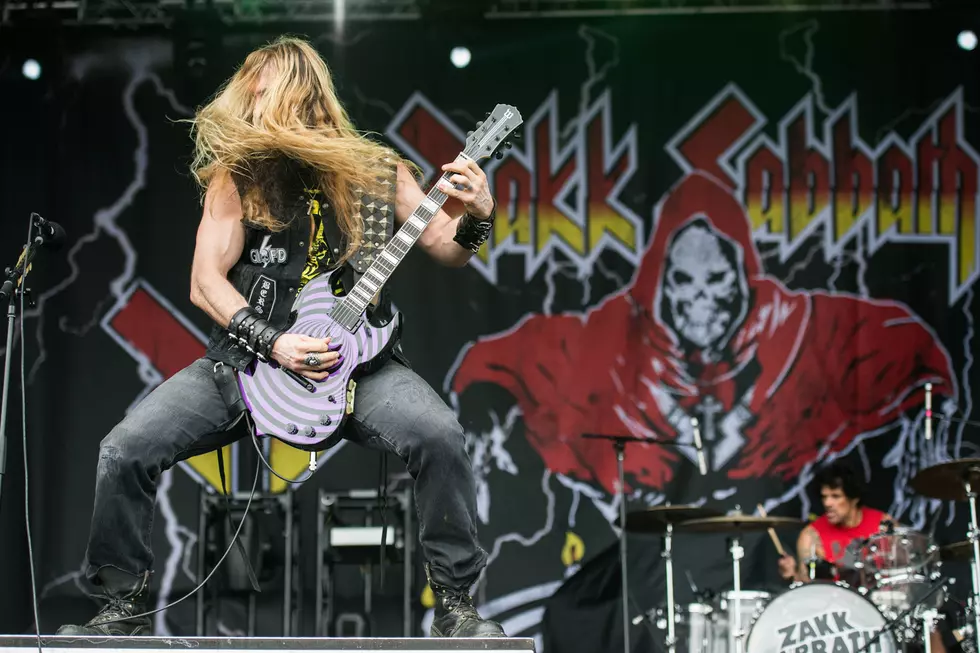 Zakk Sabbath Plan September Shows With Clutch Drummer Filling In
Amy Harris for Loudwire
The band has just announced additional shows in September. They'll be in Baltimore, Md. on Sept. 7, Sayreville, N.J. on Sept. 8 and Mashantucket, Ct. on Sept. 9 as part of the Revolution Rock Festival. Castillo has other obligations during that timeframe, so Clutch's Jean-Paul Gaster will be the fill-in drummer for those gigs.
In an interview with OC Weekly, Wylde revealed his personal favorite Black Sabbath album.  "I love all the band's albums, you know people always talk about the first six Sabbath albums." Wylde says. "And it's a hard one to chose; they are all great, but to me, I'd have to go with Sabatoge, it's one of my favorite records. Everything about it is just amazing, man. But, Ozzy's vocal performance on that album is one of the best on ever on record, and I mean in all of rock, not just metal. I joked with Ozzy and asked him. 'What did you eat Wheaties for that record? And he told me, 'Nah just a bunch of drugs and booze.'"
Zakk Sabbath will be releasing the EP Live in Detroit June 16 via Southern Lord Recordings. It includes the tracks "War Pigs," "Supernaut" and "Fairies Wear Boots" from their October 2016 performance in the Motor City.
The next stop on Zakk Sabbath's tour is tonight (May 30) in Nashville. This leg of the tour wraps up June 10 in San Francisco.
See Where Zakk Wylde Ranks Among the Top 66 Hard Rock + Metal Guitarists of All Time
Zakk Wylde Plays Black Sabbath on Hello Kitty Mini-Guitar
Zakk Wylde Guests on the Loudwire Podcast