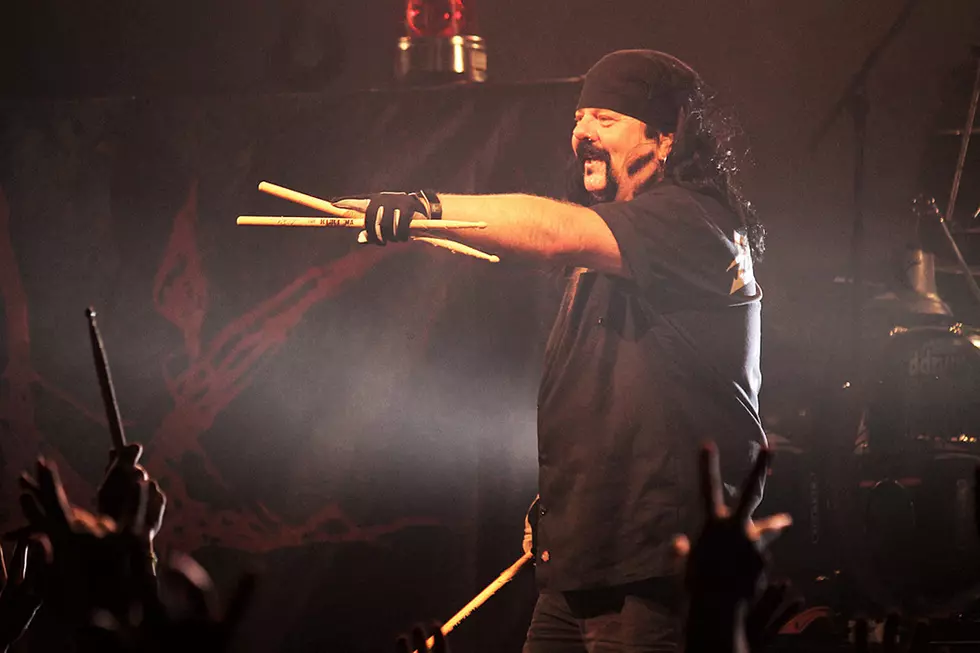 Report: Vinnie Paul to Be Buried in KISS Casket
Liz Ramanand, Loudwire
TMZ is reporting that Vinnie Paul will be buried in an official, custom-made KISS-themed casket alongside his brother Darrell "Dimebag" and their mother Carolyn. KISS leader Gene Simmons began selling the Kiss Kaskets in 2001, and Darrell was laid to rest in one following his death in 2004.
Additionally, TMZ's report adds that Paul will allegedly be buried in a pair of his jeans, his flannel, shoes and cowboy hat. News broke Friday night (June 22) that the Pantera and Hellyeah drummer had died at the age of 54. His death was confirmed by Pantera's official Facebook account in a social media post.
There has been an outpouring of love for Paul from the metal community and beyond. To see additional tributes from the rock, metal and entertainment industry, head over to this post, and here to see what Hellyeah guitarist Tom Maxwell said on behalf of the band.
An official cause of death has yet to be revealed.
10 Unforgettable Vinnie Paul Moments