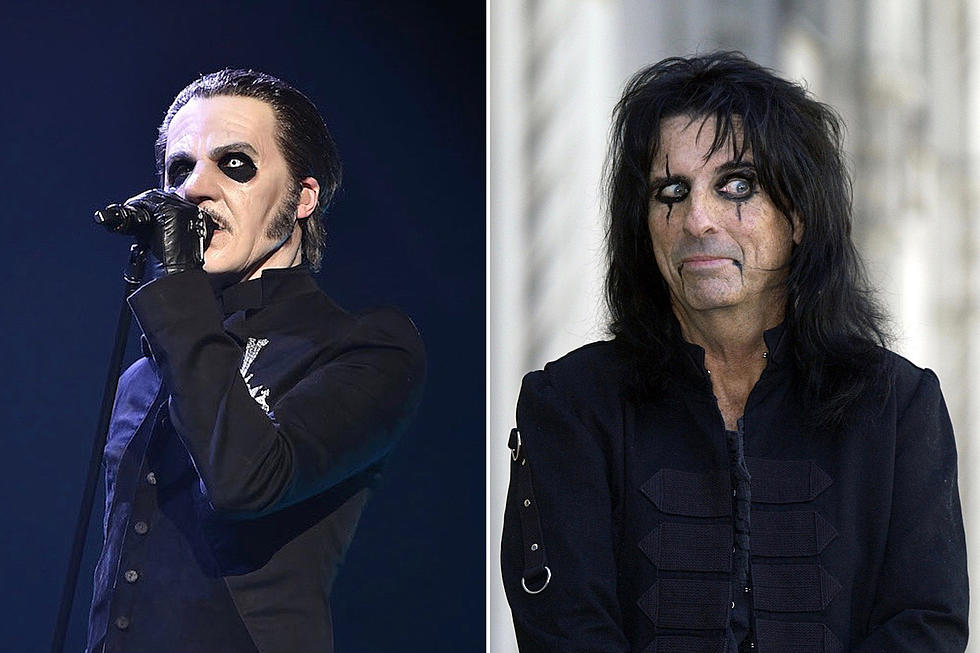 Tobias Forge: Alice Cooper Is the Reason Ghost Exists
Theo Wargo, Getty Images / Vince Bucci, Getty Images
Ghost are one of the more prominent theatrical bands captivating audiences around the world today, but they certainly pay their respects to the artists who've inspired them. Frontman Tobias Forge recently programmed an episode of Australia's "Rage," where he admitted Alice Cooper is one of the main reasons Ghost exists.
"What is shock-rock without Alice Cooper?" Forge begins. "I lack the proper words to fully explain how extremely vital he has been for the whole genre of rock and roll, really. But also speaking from a context where I guess we are also a theatrical shock-rock band, we wouldn't have been here had it not been for Alice Cooper."
Watch the rest of the video below.
While Screamin' Jay Hawkins is recognized as the originator of shock-rock for his intensive performances, most notably his arrival to the stage in a coffin, Cooper really took live shows to the next level when he rose up in the '70s. The best part is - he's still touring and going strong.
Ghost are currently in Europe supporting Metallica's WorldWired tour, and they have a North American fall run starting in September with Nothing More. Check out the dates and get tickets here.
21 Rock and Metal Acts Who Are Always Ready for Halloween