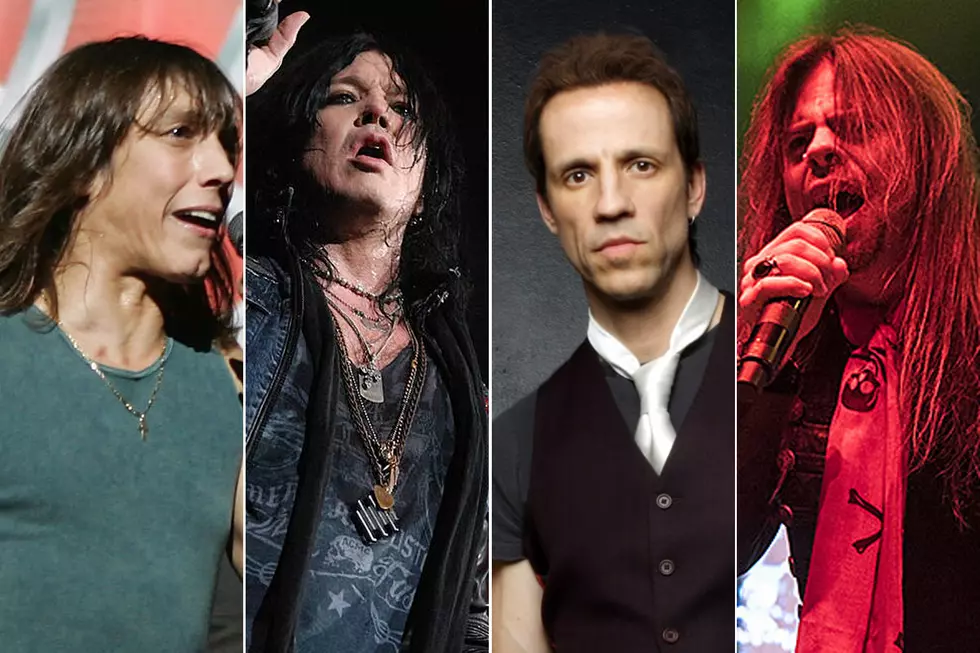 Tesla, Tom Keifer, Extreme + Queensryche Lead 2019 Monsters of Rock Cruise Lineup
Frazer Harrison / Jennifer Bartram-Schmitt / Facebook: Extreme / Jason Mannello
The Monsters of Rock Cruise enters its ninth year of operation in 2019, while the acts participating have logged significantly more time in the hard rock and metal scene. Organizers have announced the initial details for the 2019 journey, with veteran acts Tesla, Tom Keifer, Extreme and Queensryche top lining the cruise.
The five-day, five-night full ship charter cruise, dubbed Band Overboard, will set sail Feb. 24, heading out to Ocho Rios, Jamaica and the private isle of Labadee before returning to port in Miami on March 1.
Additional acts participating in the 2019 Monsters of Rock Cruise include Saxon, Skid Row, UDO, Kix, D*A*D, Danger Danger, Kings X, Pat Travers Band, Nelson, The Quireboys, Pink Cream 69, The Wildhearts, Rose Tattoo, Eclipse, SOTO, Killer Dwarfs, Brighton Rock, Vain, Mike Tramp, John Corabi, Bullet Boys, Black N Blue, Tora Tora, Tuff, Lies, Deceit & Treachery, Jetboy, Michael Grant and the Assassins and Mitch Malloy, with more performances to be announced. In addition, the cruise will feature Return of the Shredders, showcasing renowned guitarists Richie Kotzen, Gus G, Tony McAlpine, Joel Hoekstra and Neil Zaza.
The public on-sale starts today at 1PM ET, with cabins going for $1,299 per person (double occupancy), with additional government fees and taxes. For more booking details, check out the Monsters of Rock Cruise website.
The cruise will be hosted by Eddie Trunk, with Nikki Blakk and Luc Carl on board to moderate Q&A's and special events. Meanwhile, Trunk's That Metal Show cohorts Don Jamieson and Jim Florentine will also be on board offering comedic sets. Check out a 2018 Monsters of Rock Cruise highlight reel below.
2018 Monsters of Rock Highlight Reel
2018 Guide to Rock + Metal Festivals