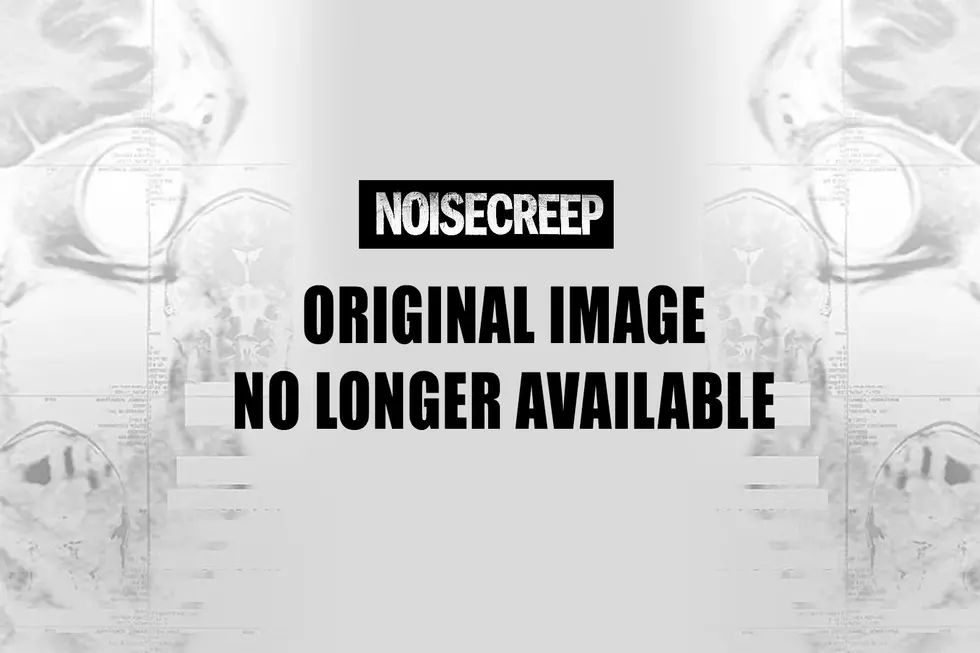 Spoiler NYC Frontman Hopes Guitarist Stays Out of Jail
Now that Life of Agony are done celebrating their 20th anniversary, bassist Alan Robert plans to spend more time with his trio, Spoiler NYC. The band features Robert on vocals and bass, Chris 'Junkyard' Silletti on guitars and Tommy Clayton on drums. Spoiler NYC recently posted two tracks, 'Banned in 38 States' and 'Damaged Goods' on their MySpace and hope to finish recording their new album, 'Banned in 38 States,' early next year.
The disc is being produced by Ken Lewis (Lenny Kravitz, Beastie Boys), and will be the follow-up to Spoiler NYC's 2007 album 'Grease Fire in Hell's Kitchen.' "I think it's definitely the next step from the material we did on the first album, but it's still good old punk rock songs," Robert told Noisecreep. "There's a little more depth lyrically and it really tells some stories that I think people will like."
The album was named 'Banned in 38 States' because of Silletti's track record for getting in trouble nearly everywhere he goes. While Spoiler NYC haven't exactly been banned in all but 12 states, there are numerous club owners who aren't too eager to book them again.
"He just has trouble with authority in general," Robert said. "He actually called me to bail him out of jail when it was time to record. I can't go into any more detail, but I will say that it does spice things up. You never know when things are gonna fall apart at the last minute, but we always manage to put it back together."
One of Silletti's more bizarre run-ins with the law happened a few years ago when Spoiler NYC were playing the Locobazooka Festival somewhere in Massachusetts. The event featured performers in giant puppet costumes walking around the grounds, and during a moment of downtime, one of the members of Bloodsimple put on one of the unused costumed and started joking around with the other musicians.
"It became 'beat up the puppet day,'" Robert said. "So Chris was wailing on him for fun and we were all laughing. A little later in the day, the real puppeteer got back in the costume and Chris started wailing on him again, thinking it was the guy from Bloodsimple. The puppet guy freaked out and the promoter was like, 'What's going on?' Later on, the police paid us a visit and took Chris to jail, but that time it wasn't really his fault."