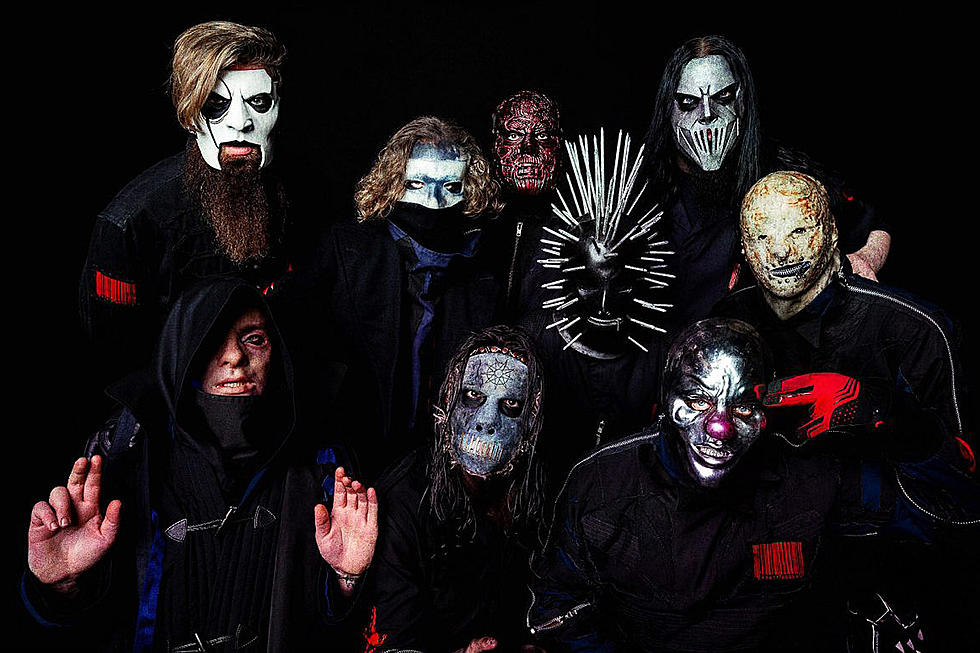 Slipknot Will Make Their Wacken Open Air Debut in 2020
Roadrunner Records
Slipknot will headline the Wacken Open Air festival in Germany in 2020. The iconic group will have Maggots going wild when they play for the first time at the festival's 30th anniversary next summer.
According to the official Wacken Open Air press release, "We are proud to finally welcome this important band to Wacken and to fulfill one of the biggest wishes of our fans… we are looking forward to an extraordinary performance!" The release also promises "a sophisticated light and pyro show" that "meets an only occasionally controlled madness, which mocks all comparisons with other bands."
Wacken Open Air is already sold out, which makes the event that take place July 30 – Aug. 1, 2020 in Schleswig-Holstein, Germany, all the more sweeter for those who snapped up tickets early. Along with a headlining set from Slipknot, Wacken Open Air will also feature Judas Priest (celebrating their 50th anniversary), Amon Amarth, At the Gates, Venom, Hypocrisy and newly announced acts Annihilator, Overkill, Orden Ogan and While She Sleeps among others.
Slipknot's We Are Not Your Kind, which was released in August, is one of this year's biggest metal releases. Shawn "Clown" Crahan recently announced that the group is shooting a video for the fan favorite track "Nero Forte." He says, "We grabbed an MGM spot where they have a sound stage. Usually in Slipknot, things get crazy quickly and we start losing time because of space. So we brought the space in a lot tighter and I think this is gonna work." He adds, "To all the Slipknot fans, this is going to be an amazing time. Thanks for being here. We're trying something new. Welcome to 'Nero Forte' — the dark force."
For more details on Wacken Open Air 2020, check here.
Evolution of Slipknot's Terrifying Masks