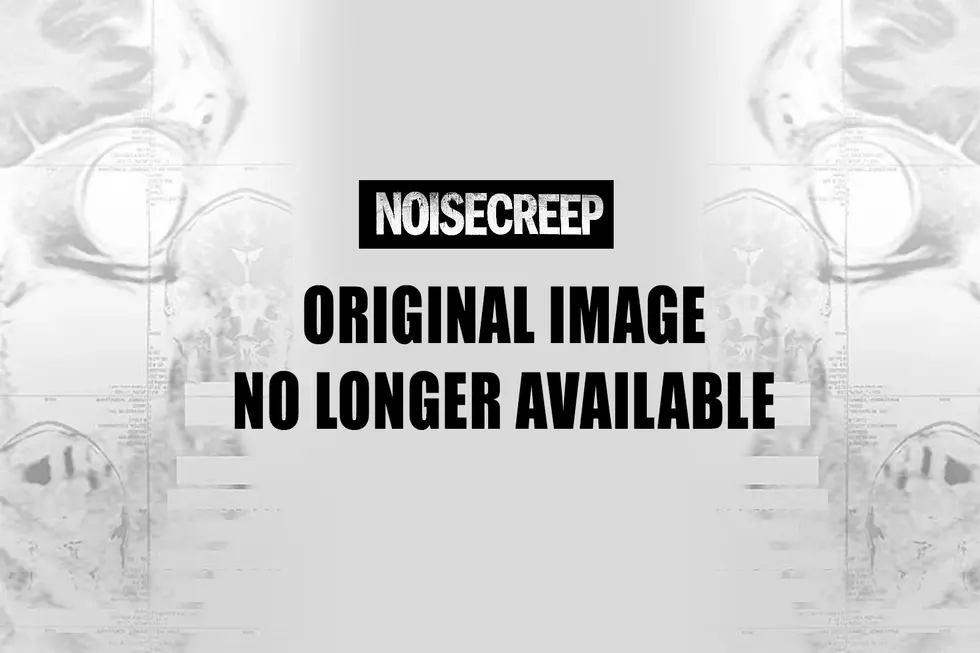 Sigh Create Bracing Apocalyptic Metal Symphony on 'Scenes From Hell'

When it comes to music, Sigh frontman Mirai Kawashima doesn't believe in boundaries. Since he formed the band in 1990, Kawashima has explored elements of jazz, psychedelia, orchestral music and the avant-garde within a foundation of thrash and black metal. More recently, he's become as completely obsessed than ever with classical and opera. Sigh's 2007 album 'Hangman's Hymn' featured passages that swelled with programmed strings horns and choirs. 'Scenes From Hell,' which comes out Jan. 19, is even more ambitious.
"We used lots of real orchestral instruments this time, so the orchestration parts sound much more powerful and vivid," Kawashima told Noisecreep from his home near Tokyo, Japan. "We used some real trumpet on 'Hangman's Hymn,' but this time we had live brass, strings and other classical instruments. I mean, all the guitar bass, drums and those orchestra instruments are treated equal on this album. So, you even can take the electric guitar as one of the instrument in the huge orchestra."
A knowledgeable fan of classical music and an experienced composer of television scores, Kawashima knows how to blend styles from his favorite composers, and blended elements of Franz Liszt, Richard Strauss, Claude Debussy, Joseph-Maurice Ravel, Oliver Messiaen and Vincent D'Indy for 'Scenes From Hell.'
"Strauss once claimed that there was nothing he couldn't describe with the orchestra," Kawashima said. "He directly depicted varied scenes with orchestral music, from the [militaristic] to the domestic daily life. That was a big inspiration for me to depict the scenes from hell with music."
While 'Scenes From Hell' is rife with violins, violas, cellos and tympani, Kawashima prefers brass instruments, such as trumpets, trombones, saxophones and oboes. "I have always found that the brass instruments have the power to excite people, as they play a big roll in military music," Kawashima said. "So I wanted to mix them with heavy metal, which is another music to excite people."
Finding serious classical musicians that were interested in contributing to an extreme metal album was no easy task, but Kawashima faced two even greater challenges. Before tracking a note, he had to convert all of the classical parts for the string and brass sections into sheet music for each different instrument.
"I had to go over the orchestration technique book very carefully," Kawashima said. "When you use MIDI, the computer can play any phrase and if it does not sound good enough, you can easily change the sound or the register. Also, writing the score was a real pain in the ass. I had to use C clef for viola, which I was not familiar with at all. For example, you have to write the B flat note on the score to get C, which was really confusing. I had to write hundreds of pages of the scores like that."
Once the basic strings and horns were laid down in the studio, Kawashima emailed sound files to other classical musicians, who recorded their parts and then sent them back. This created Sigh's final and perhaps greatest challenge -- mixing all the instruments into the extreme metal framework without losing fidelity -- a process that took a full three months.
"It was much more difficult than I had expected," Kawashima said. "Mixing the brass instruments with the guitar, bass and drums was really tough. The brass sounds very powerful alone and so do the heavy metal instruments. But once mixed, they easily killed each other -- especially the guitar and the trumpet. And my vocals are in the same register, so it was a real challenge to get that right."
Two mixes of 'Scenes From Hell' were created -- one by James Murphy (ex-Death, Testament, Obituary), and the other by Maor Appelbaum (F5, Cynic, Melechesh) -- but for now only the Murphy mix will be released.
"At first, we were thinking of using Maor's version for the Japanese release, but the plan fell through," Kawashima said. "Maor's version sounds a bit cleaner than James'. I hope we'll have an opportunity to release Maor's version in the future, but we'll see."