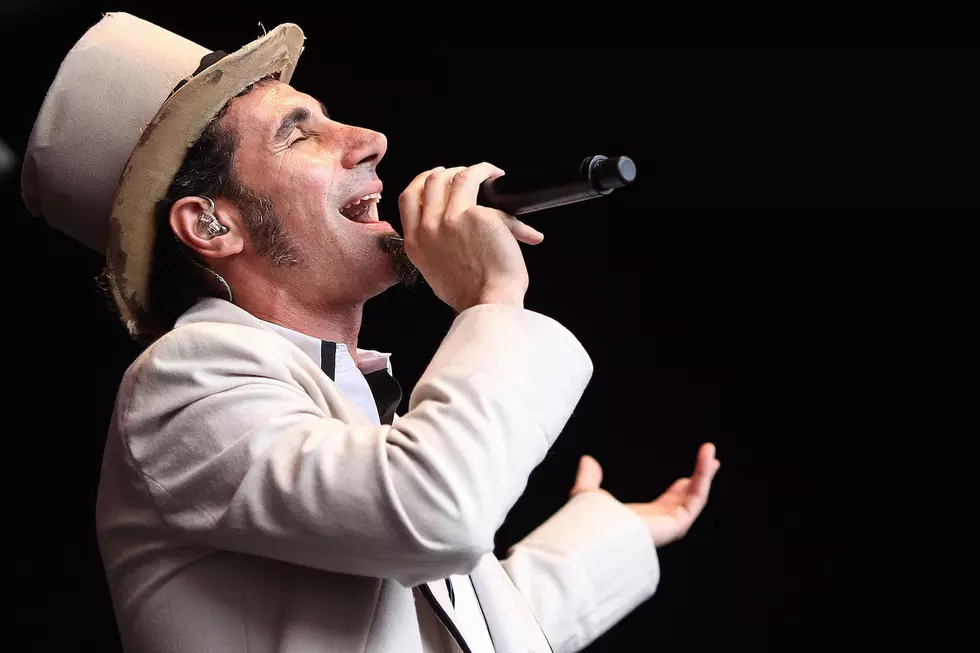 Serj Tankian To Appear on Armenia Episode of 'Anthony Bourdain Parts Unknown'
Hannah Peters, Getty Images
System of a Down frontman Serj Tankian will appear in an upcoming episode of Anthony Bourdain Parts Unknown. The singer will act as a tour guide taking Bourdain through his homeland of Armenia and stopping for meals along the way. Tankian, an Armenian immigrant who was born in Lebanon and raised in Los Angeles, has stayed in touch with his Armenian roots via family and activism.
The episode of the CNN original series airs on May 20. According to CNN, "Bourdain takes a wide-angle look at the culture and history of this country, heavily influenced by Europe and Russia, with guides musician of Armenian descent Serj Tankian and historian/Armenian resident Richard Giragosian." In the episode Bourdain breaks bread with Tankian at the restaurant Dolmama in Yerevan. During during dinners with locals, the host also "explores the native and diaspora Armenian populations' survival and achievements against the odds."
The vocalist posted an Instagram photo of he and Bourdain in Armenia with the caption: "So I guess the cats out of the bag about my trip to Armenia last year." He added that the two "cruise around Armenia in a sweet black Volga."
Serj Tankian is a long time activist for the Armenian Diaspora, which refers to communities of Armenians who live outside the country. Back in 2015, SOAD performed in Armenia to commemorate and raise awareness of the 100th anniversary of the Armenian Genocide. Between 1915 and 1923 more than 1.5 million Armenians were killed by the Ottoman Empire and the Turkish government still doesn't recognize the massacre happened.
Where Does Serj Tankian Rank Among the Top 66 Hard Rock + Metal Vocalists of All Time?
11 Unforgettable System of a Down Moments