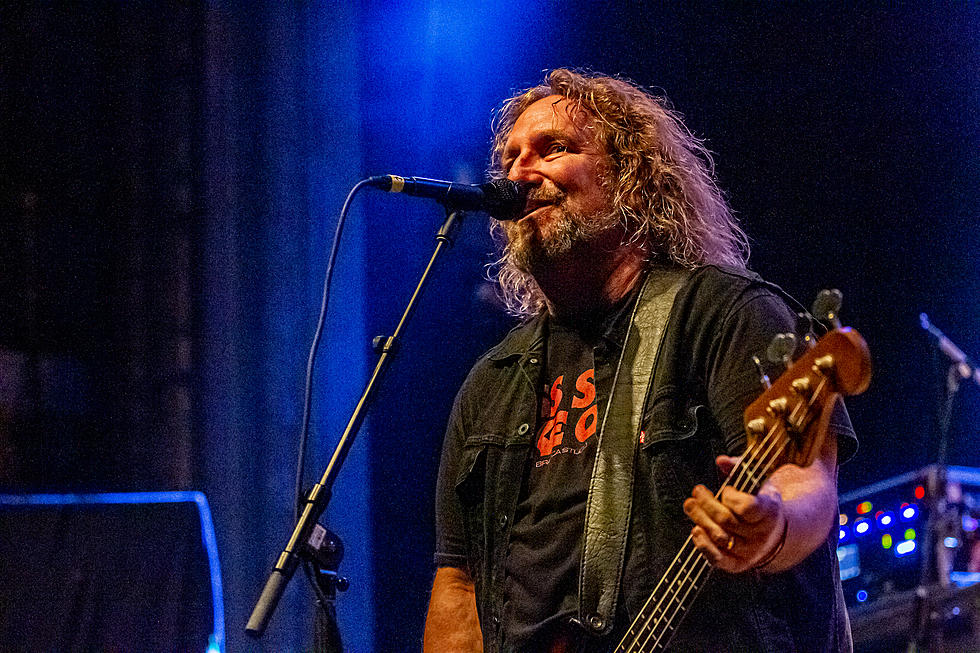 Sacred Reich Singer Hospitalized, Band Cancels Several Shows
Miikka Skaffari, Getty Images
Sacred Reich singer Phil Rind was hospitalized over the weekend, and as a result, the band has canceled several of their shows on their current tour with Sepultura, Crowbar and Art of Shock. The frontman shared the news via the band's social media accounts.
"I have been battling a non-COVID illness since last Sunday in Pittsburgh," Rind wrote on March 19. "I have been doing my best every night because as they say, 'The show must go on,' even though my asthma has been getting progressively worse. I went to the hospital this morning in Philadelphia and have been admitted."
Sacred Reich canceled their show that night in Philadelphia, as well as their March 20 concert in Baltimore. And, earlier today (March 21), they also canceled their performance in Cleveland, Ohio, which was set to take place tonight.
"Please accept our apologies. We know some of you have had your tickets for two years waiting for the show. We are sorry to disappoint you," the group wrote in a separate social post. "Luckily you still have three killer bands to see. Have a great time with Sepultura, Crowbar and Art of Shock and we hope to see you soon."
The tour was initially set to take place in March of 2020, but had to be postponed as a result of the COVID pandemic. It was rescheduled for March of 2021, but was postponed again until this year. The next stop on the tour is scheduled for March 23 in Greensboro, N.C., and the run continues through April 9. See the rest of the dates here.
We wish Rind a healthy and speedy recovery.
Your Guide To Rock + Metal Bands Touring in 2022
Rock + Metal Bands Touring Schedules for 2022