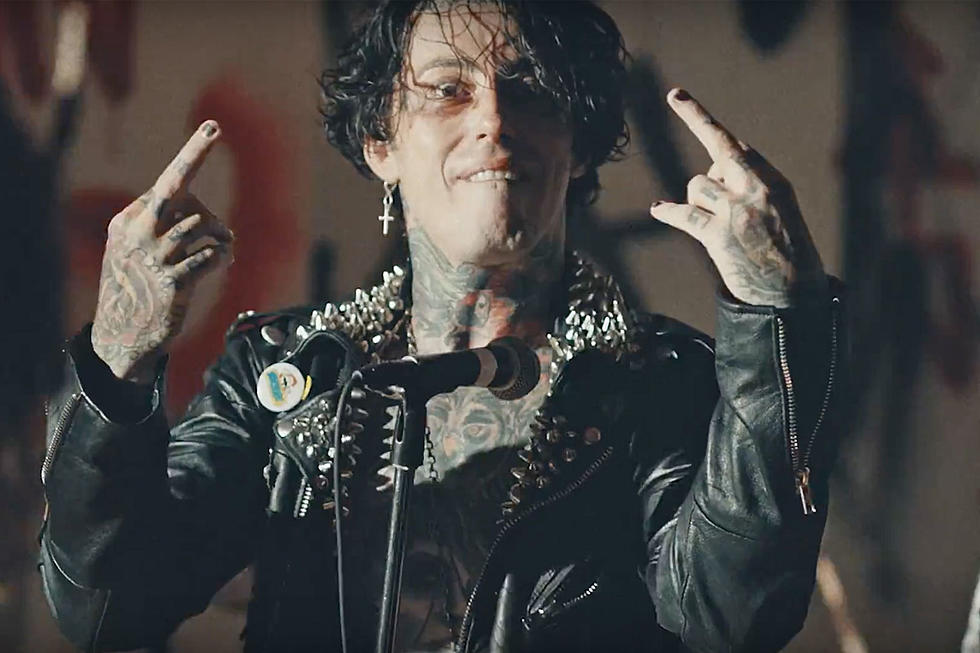 Ronnie Radke Calls Out Ex-Falling in Reverse Drummer
YouTube
Ronnie Radke has called out his former Falling in Reverse bandmate, Ryan Seaman, after the drummer apparently sent out a series of tweets directed at him. Seaman addressed his grievances with "ungrateful" bands, saying, "When dudes in bands in their mid-30s try to cuss out teenagers on Twitter because they didn't like an opinion that doesn't share their's..." he wrote. "All these bands are so ungrateful, [and] I'm not even talking about bands on the Warped Tour, that's a whole different story actually,"
He concluded, "I go on my timeline and see so much negativity. People need to take a step back for a second and remember how they got to where they are, that's all I'm trying to say, to clear up any confusion."
A few hours later, Radke sent out two tweets directly at Seaman, in which he said, "When dudes in their mid-30's that date 23-year-olds admitting they're only dating them for a place to live and free money her dad gives her." He added in the second tweet, "Stop subtweeting me, we caught you red handed. Own up to it and move on."
According to a report from Alternative Press, Radke tweeted "@ryanseaman is a fucking coward" on March 29, 2017. The tweet has since been deleted. Although neither side directly addressed their departure from one another, on April 6 Seaman revealed that he would be filling in on drums for Icon For Hire during their 2017 summer tour. Seaman has since joined the band I Don't Know How But They Found Me with former Panic! at the Disco member Dallon Weekes.
Falling in Reverse recently released a new song, titled "Losing My Life," along with an accompanying music video. You can catch the band on a majority of the remaining Warped Tour dates.
Top 50 Metal Bands Who Released Their First Album in the 21st Century