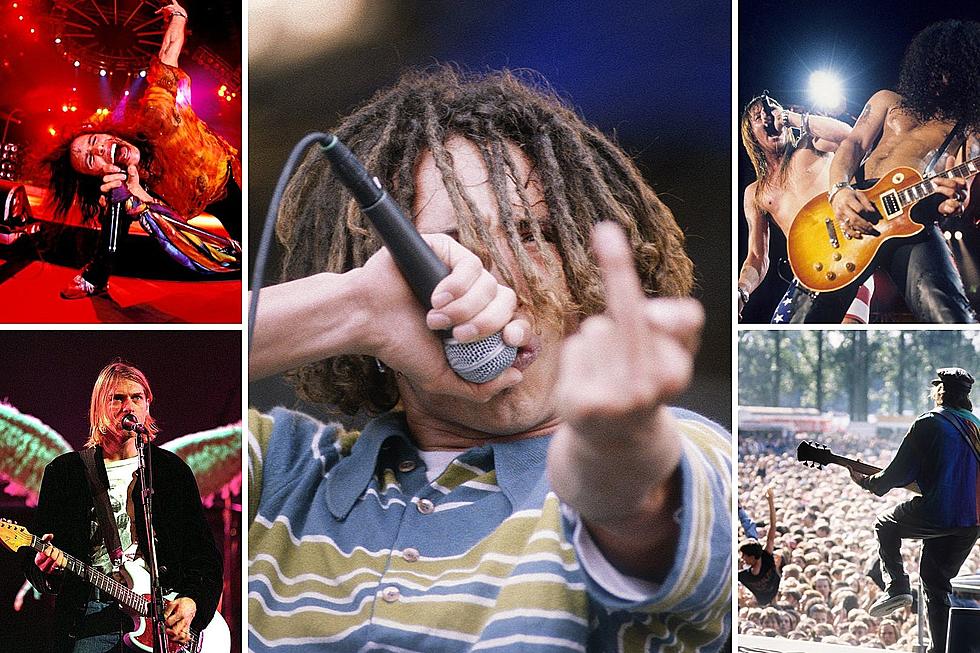 10 Killer Rock + Metal Tours From 1993 We Wish We Could See Now
Mick Hutson, Redferns/Getty Images / Gie Knaeps, Getty Images / Kevin Mazur, Getty Images / Jeff Kravitz/FilmMagic, Getty Images
Although it didn't top 1991 as perhaps the best year for rock and metal ever, 1993 still had a ton to offer heavy music fans as evidenced by these tours lineups we wish we could see now.
For one thing, you had artists such as Cynic, Tool, Anathema, Radiohead and Liz Phair releasing their formative debut LPs; likewise, bands such as Nirvana, Pearl Jam, The Smashing Pumpkins, Carcass and Type O Negative issued seminal new studio sequences.
Then there's the formation of numerous essential acts — expressly, Dredg, Apocalyptica, Korn, Garbage, Ulver and Children of Bodom — not to mention dozens of incredible concerts.
While it was a challenge nailing down our favorite tours from the year, the 10 picks below simply had to be mentioned. Scroll down to see what we chose, and let us know if you, too, would love to attend these shows again!
10 Rock + Metal Tours From 1993 We Wish We Could See Now
Taking it back to 1993, one of the most diverse years for rock and metal music on the road.
10 Rock + Metal Tours From 2003 We Wish We Could See Now
20 years have gone so fast.
10 Rock + Metal Tours from 2013 We Wish We Could See Now
It's never too soon to be nostalgic for these concerts!