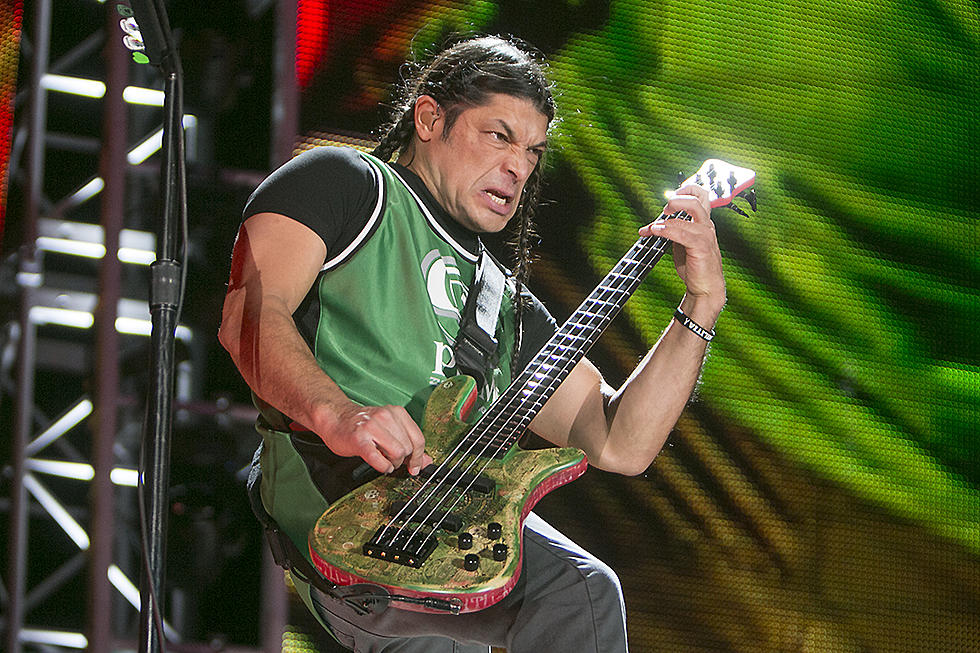 Robert Trujillo's Bold Move That Spurred Metallica to Write a New Album
Raymond Ahner, Loudwire
While it was recently revealed that bassist Robert Trujillo would contribute vocals for the first time on a Metallica album, that was just part of a more active role he would take in the creation of the 72 Seasons album. In fact, it was a bold move by Trujillo that set them on the path to making new music.
In a Consequence cover story, it was revealed that while James Hetfield initially kept the band creatively active during the early parts of the pandemic lockdown, it was Trujillo who served up an idea that ultimately led them down the path of recording new music.
"We got this text with an acoustic interpretation of our song 'Blackened' [from James], completely different from the original," recalled Trujillo. "He said, 'Hey, I put this together. I hope you guys like it, and if you do, please, please jam on it.'" That began a period where the band members got their home studios together and started to rework some of their classic tracks.
But rather than continue down that path, Trujillo started thinking about their future and while he was initially tasked with creating something for an acoustic version of "The Day That Never Comes," he instead served up an original idea, sending it to drummer Lars Ulrich.
"I told Lars, 'Let's work on original stuff. Let's start working on a new album,'" recalls Trujillo, who is now in his 20th year with the group. "The cool thing was that idea that I had sent him, he actually played drums on it. I'd sent it, and a few hours later, I get this call FaceTime call from him. It's like 11 at night, he's all sweaty, and he's like, 'Hey, man, check it out!'"
The bassist shared his excitement over Ulrich's quick response, stating that it was "an important step personally, because, number one, he was motivated enough to play on the idea that initially he was confused by. He's like, 'This is not acoustic, what is this? What did you send me?' That was my personal experience."
READ MORE: Robert Trujillo Reflects on Promise Made to Cliff Burton Upon Taking Metallica Job
Trujillo says he doesn't recall Kirk Hammett or James Hetfield being involved in the interaction, but that's when he felt a corner had been turned. "That to me, was sort of like, 'Okay, we're going to embark on this journey,'" said the bassist.
As per usual, Hetfield and Ulrich would "commandeer the ship" with producer Greg Fidelman, but both Hammett and Trujillo were more involved with writing for the new album than has happened in the past. "Here we are, I don't know, a year and a half later with some really cool songs," says the bassist.
Metallica have already released "Lux Aeterna," "Screaming Suicide" and the 72 Seasons title track ahead of the April 14 release of their latest album. Pre-orders for 72 Seasons are being taken here. And you can catch the band touring into 2024 in support of the album. Be sure to get your tickets here.
Ranking the Opening Song on Every Metallica Album
We ranked the opening track on every one of Metallica's studio albums.