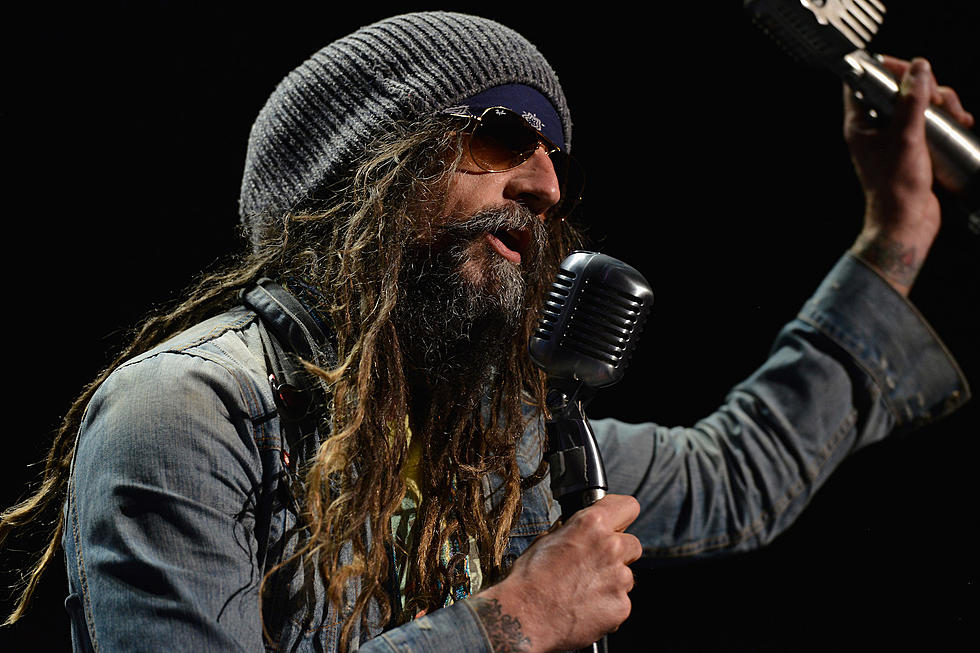 Rob Zombie Will 'Absolutely Not' Be Playing Any New Songs Live on Tour
Duane Prokop, Getty Images
One of the most anticipated new albums of 2019 is the forthcoming effort from Rob Zombie, which guitarist John 5 claims is his best yet. The album is complete, and while we do not have a release date yet, we do know one thing - Zombie will "absolutely not" be playing any of the new songs on his upcoming tour before it's out.
"The record is done, and now we're just figuring out how to release [it], and deal with [it] while still being on tour," Zombie told Revolver in a recent interview. As for previewing new songs on his upcoming Twins of Evil tour leg with Marilyn Manson, he says, "Absolutely not."
"First of all, nobody wants to go to concerts and hear songs they don't know. Nobody — and if they say they do, they're full of shit!" he states. "Second, if you do that, everybody films it and puts it on YouTube, and starts prejudging something they don't even know about. When we do put it out, we'll put it out perfectly. You'll have your record, your artwork, your videos and yada, yada, yada."
The singer goes on to explain how the experience of releasing music differs now from 30 years ago, comparing today's public reception to a vacuum because there isn't as much hype for releasing an album. "But at the same time, you make these videos, they go on YouTube, and you go, 'Oh, look, 40 million views! I don't remember getting 40 million spins on MTV,'" he says.
"So, in some ways, more people are enjoying your music, you just don't feel it until you finally play a show. So it's all good. It's just different. I can't complain about the music business. When I hear people complain about it, I just want to jump out a window...It's always changing, man. And if you're gonna sit around and complain about the changes, the friggin' parade is going to pass you by."
See Zombie's upcoming tour dates here.
The 50 Best Metal + Hard Rock Live Bands of All Time