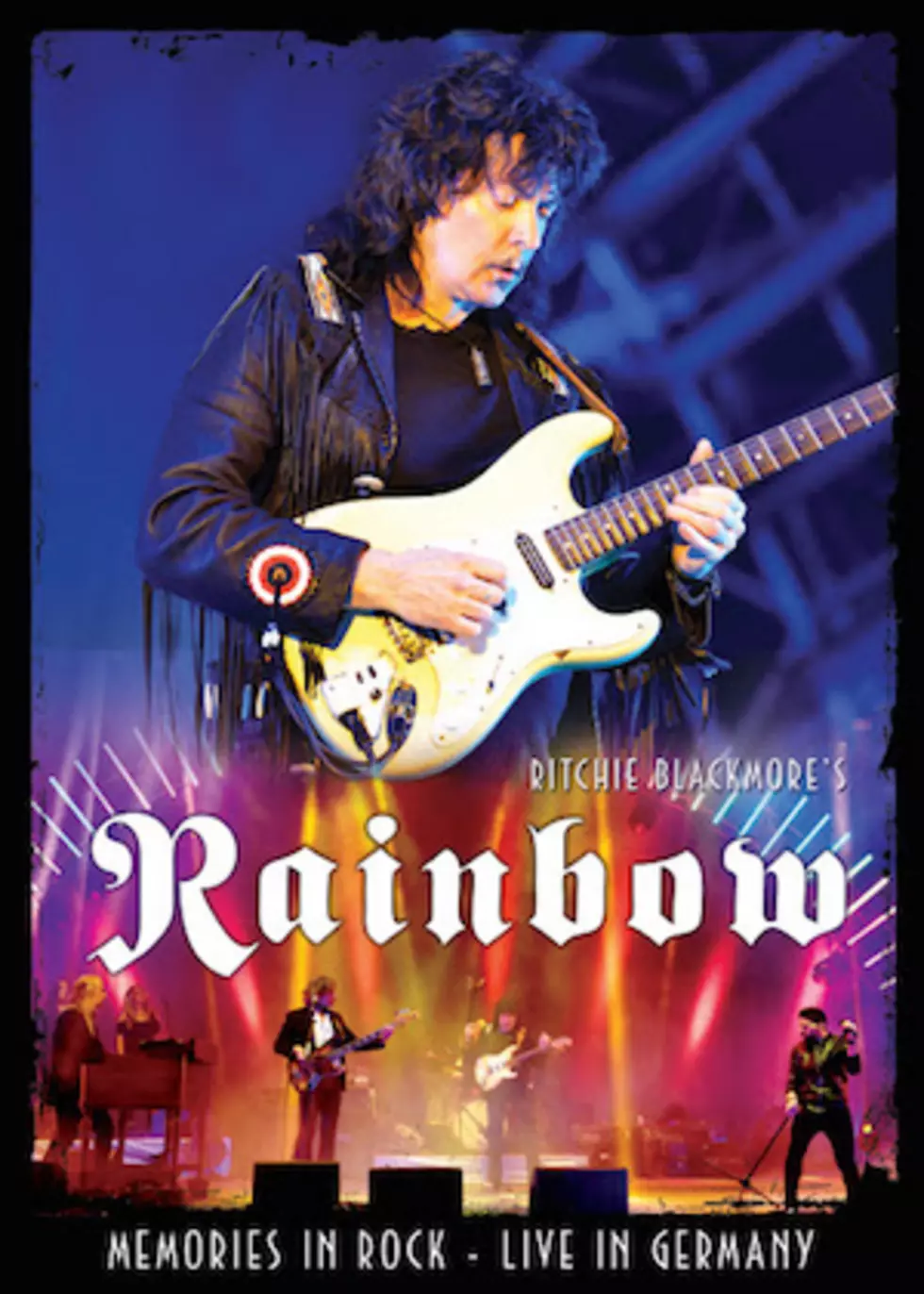 Ritchie Blackmore's Rainbow to Release Live DVD From 2016 German Festival Shows
Eagle Rock Entertainment
Over the summer, guitar icon Ritchie Blackmore made his return to rock 'n' roll, reactivating Rainbow with a brand new lineup. The band performed just three festival shows -- two in Germany and one in England -- giving fans a rare chance to witness the legend in his most revered form. For those who were unable to attend, the magic can be experienced with the forthcoming Memories in Rock — Live in Germany concert DVD.
Featuring 14 tracks lined with Rainbow and Deep Purple classics like "Stargazer" and "Highway Star," the set was culled from both Monsters of Rock festival performances on July 17 and 18. The release will come via Eagle Rock Entertainment, hitting shelves and webstores on Nov. 18, but those looking for the vinyl format will have to wait until Dec. 2.
Memories in Rock — Live in Germany comes in a variety of formats, including DVD and two CD, Blu-ray and two CD, digital, and a deluxe version containing the DVD, Blu-ray and two CDs as well as a 48-page hardcover photobook and finally, a triple LP set pressed on 180 gram vinyl.
Earlier this year, Ritchie Blackmore was inducted into the Rock and Roll Hall of Fame along with seven other Deep Purple members, but did not attend the ceremony. Longstanding tensions between Blackmore and singer Ian Gillan have not subsided and Blackmore was barred from participating as indicated by Deep Purple's management, though the back and forth between camps has clouded this picture.
Ritchie Blackmore's Rainbow, Memories in Rock — Live in Germany Track Listing
(CD Disc 1)
01. "Highway Star"
02. "Spotlight Kid"
03. "Mistreated"
04. "16th Century Greensleeves"
05. "Since You Been Gone"
06. "Man on the Silver Mountain"
07. "Catch the Rainbow"
08. "Difficult to Cure" (Beethoven's Ninth)
09. "Perfect Strangers"
10. "Stargazer"
(CD Disc 2)
11. "Long Live Rock 'n' Roll"
12. "Child in Time" / "Woman From Tokyo"
13. "Black Night"
14. "Smoke on the Water"
See Where Ritchie Blackmore Ranks Among the Top 66 Hard Rock + Metal Guitarists of All Time
See Ritchie Blackmore in 10 Rockers Who Pulled Off a Hat Trick