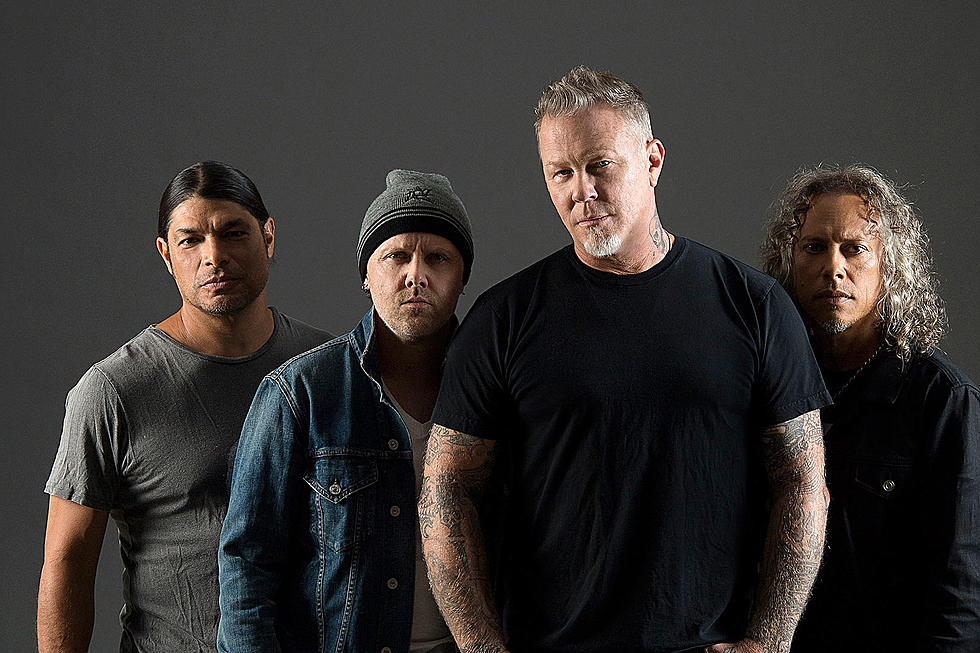 Report: Metallica Rep Conspired With Live Nation to Scam Ticket Buyers
Photo by Ross Halfin
A problematic report has just surfaced, revealing a representative for Metallica conspired with Live Nation to place up to 88,000 concert tickets directly on the resale market. Billboard obtained a taped conversation between Metallica associate Tony DiCoiccio and Live Nation president of U.S. concerts Bob Roux discussing the scheme in detail.
Billboard reports the recording was made in February 2017, shortly before Metallica launched their WorldWired tour in North America. The call depicts Roux's frustration in Ticketmaster's refusal to give tickets directly to resellers and his strategy to implement a ticket reselling scheme. The Live Nation president suggested, "Either a Live Nation employee or a venue box office basically take these and sell them into a singular account."
"When this happens, 4,600 tickets into a single account, there may be some eyebrows that get raised," Roux adds. "That's the part I'm trying to figure out with Tony. You want to keep this quiet, but there isn't a good way for the light bulbs not to go off."
An executive who was also on the line, Vaughn Millette — now chairman and CEO of Outback Presents — sent the recording to Live Nation executives and board members on June 27 "to alert them of information he had collected while working with the company as a business partner." The call was eventually given to Billboard from "a source close to Live Nation."
When confronted with the call, Live Nation admitted to quietly transferring concert tickets into the hands of resellers over a number of years. "About a dozen artists out of the thousands we work with asked us to do this [between 2016 and 2017]."
Live Nation adds, "Since then, requests like these have declined virtually to zero as tools like dynamic pricing, platinum seats and VIP packages have proven to be more effective at recapturing value previously lost to the secondary market. Standard practice is to [now] use Ticketmaster's Platinum, VIP and other tools to help tours price closer to true market value."
"In this situation, a consultant for [Metallica] opted to use the secondary market to try to capture that value."
Roux and Millette conspired to resell up to 4,400 tickets per show for 20 Metallica concerts on the WorldWired North American tour. Millette would have access to 2,640 premium tickets and 1,780 "troubled" seats (harder for Live Nation to sell) for each show.
The deal gave 40 percent of the resale revenue to Metallica, 40 percent to Live Nation, 12 percent to DiCioccio and 8 percent to Millette. A separate source claimed Live Nation's share was lower.
After attempting to sell up to 88,000 tickets over a period of six months, Millette ultimately lost money, despite Metallica's tour grossing $111 million in 2017.
DiCoiccio is an extremely close confidant of Metallica. A Metallica rep detailed exactly how close DiCoiccio is with the band, telling Billboard, "If there's five seats on the jet flying home, it's the band and Tony."
According to Metallica reps, the band was unaware of DiCoiccio's dealings with Live Nation. As of this posting, he is still employed directly by Metallica, working as a ticketing consultant.
All Metallica Songs Ranked