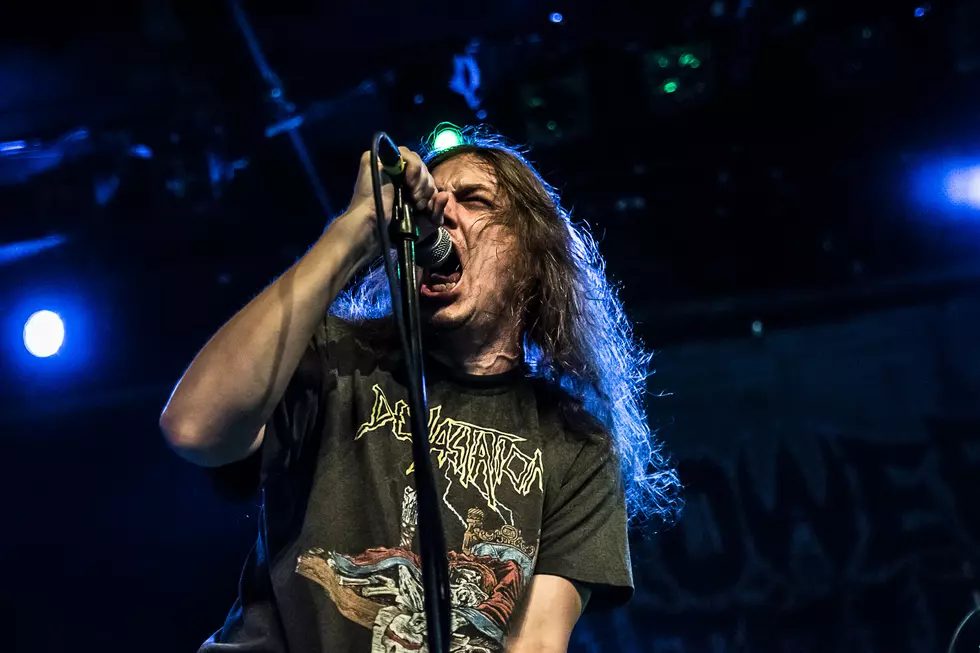 Power Trip Debut Cover of Outburst's 'When Things Go Wrong'
KEVIN RC WILSON, Loudwire
Since releasing Nightmare Logic in 2017, Texas thrashers Power Trip have only given us one new song, "Hornet's Nest," and if you're looking for more you'll have to wait a little while longer. But the band did just drop a cover of Outburst's "Things That Go Wrong" to tide everyone over.
The song is the lead track on the forthcoming Outburst covers compilation, Hot Shit Attitude, which will be released on Jan. 31 of next year. The original version by the New York hardcore group appeared on their cult classic 1989 EP, Miles to Go and Power Trip's take is faithful to the original. With one listen, it's clear that Outburst were one of the groups who wielded a massive influence over the rising thrash band's hardcore-crossed sound.
Listen to Power Trip's cover below.
Despite having only released a demo and the aforementioned EP, Outburst's music has infested every corner of the Earth. Drummer Joe Songco commented on the surprise reach, stating, "I stumbled across a Siberian, female-fronted hardcore band (Big Boss) that had recorded a version of 'Controlled' and it blew my mind that anyone so remote, so many years later, even knew about us."
Big Boss are one of a dozen featured artists on the comp, with Higher Power, Krimewatch, Fury and others all represented. View the Hot Shit Attitude album art and complete track listing further down the page. To pre-order the album, head here.
Power Trip, "Things That Go Wrong" (Outburst Cover)
Hot Shit Attitude: The Outburst Covers Record Artwork + Track Listing
1. "When Things Go Wrong" (Power Trip)
2. "Misunderstood" (Higher Power)
3. "SGI /Mission" Impossible (Wild Side)
4. "Miles to Go" (Initiate)
5. "No Choice" (Fury)
6. "Think for Yourself" (Krimewatch)
7. "Outburst(Intro)" (Wild Side)
8. "Thin Ice" (Search)
9. "The Hard Way" (Mizery)
10. "Learn to Care" (Stand Off)
11. "Controlled" (Big Boss)
12. "True" (Outskirts)
See Power Trip in the Top 50 Thrash Albums of All Time