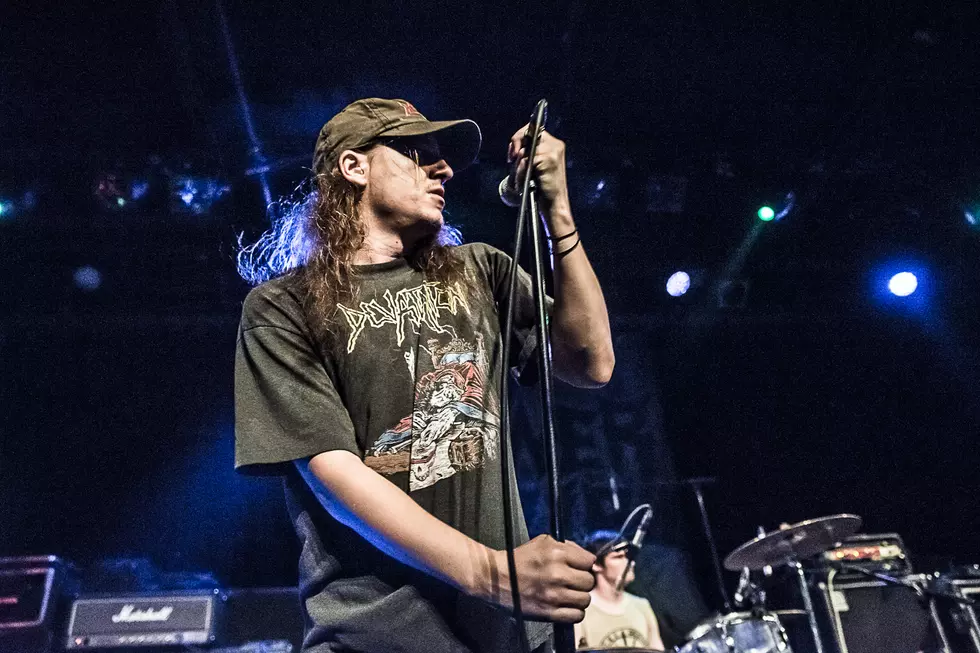 Power Trip to Fox News: 'Cease and Desist' Playing Our Music
KEVIN RC WILSON, Loudwire
Power Trip's form of heavy metal and hardcore punk doesn't dwell on the fantastical, instead spending most of its time lyrically in concrete issues driven to extremes. Lyricist Riley Gale goes straight after the injustices he sees in the world. Recently, Fox News spoke about their most recent album Nightmare Logic during their show The Five. Host Greg Gutfield name-dropped the band, and later played a clip of "Executioner's Tax (Swing of the Axe)," but that didn't exactly sit well with the group.
Power Trip went on Twitter to voice their displeasure at the media appearance after being alerted by a fan. "Is this a joke?" the band tweeted out in response, following up with an all caps, "CEASE & DESIST."
Their feelings towards Fox News aren't too surprising, as they've planted their politics in the past. During their performance at the 2017 Loudwire Awards, they inter-spliced footage of various conflicts around the world with the infamous video of white nationalist Richard Spencer being punched. In our interview with them, they expanded on why they included the footage.
"We weren't just attacking the right," Gale said. "It was kind of an all-encompassing 'shit is fucked' kind of situation."
"But also, fuck that dude," drummer Chris Ulsh said about Richard Spencer. "Yeah, fuck that dude," said Gale. "That guy deserved to get punched."
Check out footage of the clip being played on Fox News below, as well as Power Trip's reaction.
Power Trip Levy the "Executioner's Tax (Swing of the Axe)" - 2017 Loudwire Music Awards
See Power Trip on the Best Metal Albums of 2017