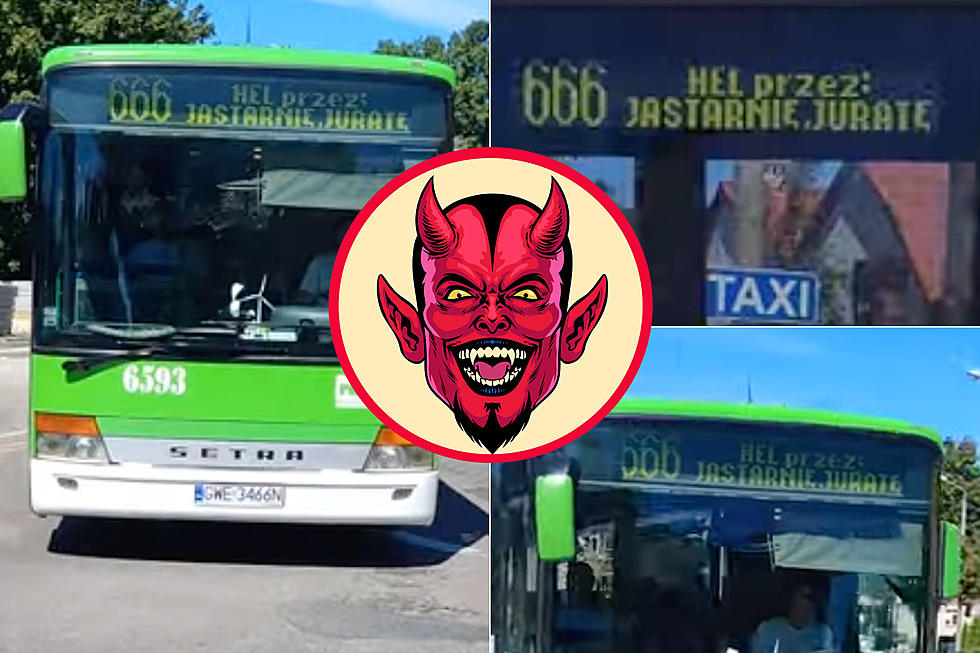 Poland's Bus Route 666 Will No Longer Take You to Hel Due to Religious Outrage
YouTube: Anton Transport&Elevators / Getty Images
Sometimes things just fall into place, such as a Northern Poland bus line having the route number 666 with a stop-off in the Polish resort town of Hel. As you can imagine, quite a few rock fans made the AC/DC "Highway to Hell" association and other devilish attachments, but so did a number of religious conservatives who complained enough to force an upcoming change.
The association may have initially been lost on non-English speaking members of the community as the Polish word for hell is "pieklo," but those who understood the English translation of "hell" and the "666 Number of the Beast" association began to speak up, accusing the busing company of "spreading Satanism" amongst the community by keeping the route name.
"It was a worldwide advert," Krzysztof Nadolski commented, per the BBC. "I have often read about route 666 to Hel on foreign websites or Facebook groups. I am convinced there were tourists who would have probably arrived faster by train, but for fun they took bus route 666."
"What is Hel without 666," added Dawid Jastrzebski, while Kamil Galczynski argued that this was "a perfect example of how NOT to do marketing."
Another social media user, Robert Eryk Wozniak, wrote, "I think that the next step should be to change the name of the town of Hel to something else because it is against our Christian Polish roots!"
Following the complaints, busing company PKS Gdynia announced that they would make a slight alteration, changing the bus route to 669 instead. "We are turning the last 6 upside down." Explaining the reason for the change, the firm's designer Marcin Szwaczyk told the trojmiasto.pl news website the number 669 was "less controversial."
READ MORE: Top 10 Songs About Hell
The change has not been implemented as of yet, but is expected to go into effect on June 24.
And for those who are wondering what Hel is like this time of year, well, the city is known for its sandy beaches, a seal sanctuary and a fishing museum, as well as an old church that sits upon the sea front.
14 Artists Associated With Witchcraft, Satanism + the Occult