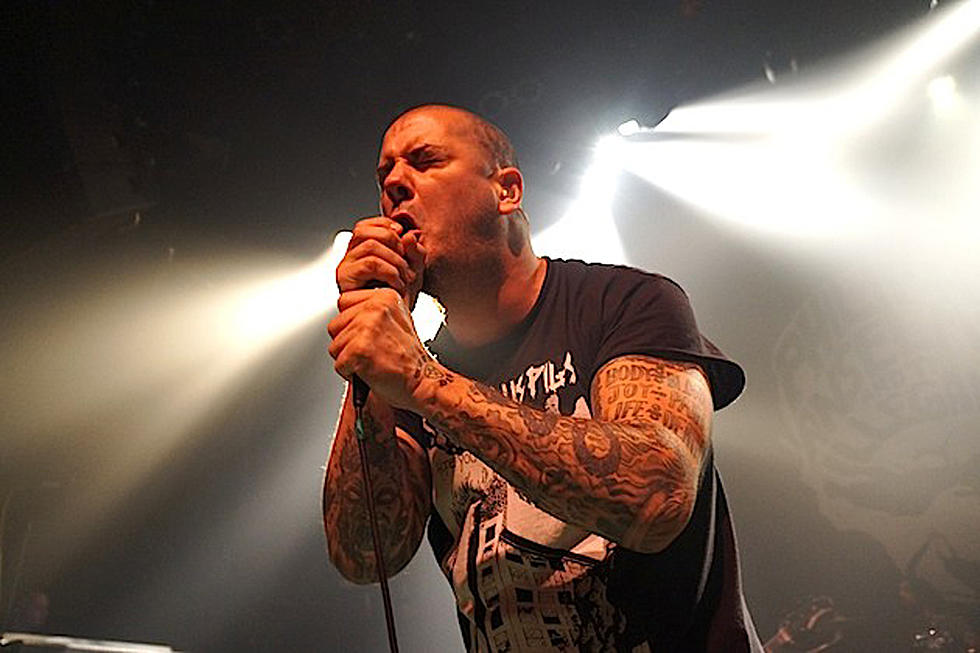 Philip Anselmo on Pantera Fans: 'To Ignore the Fanbase Would Hurt My Heart'
Spencer Kaufman, Loudwire
The subject of a reunion of the surviving members of Pantera comes up often these days. In a recent interview with Full Metal Jackie, former frontman Philip Anselmo -- who just released his latest album with the Illegals, Choosing Mental Illness as a Virtue -- said that he is open to the idea, but he's got a lot of other projects as well (including his En Minor, his goth-rock project).
"There's a lot of different records I want to make," he said. "There's a lot of different music I want to touch upon. None of it has anything to do with Pantera."
"But, as far as my life goes," he continued, "if I look at the big picture, Pantera is a huge part of that big picture. It's the biggest part of it. We were the most popular band that I had ever been a part of. So, to ignore that fanbase or to deprive the fanbase -- if this fanbase really wants such a thing -- that would hurt my heart. I wouldn't want to do that. But once again, also, if it ain't broke don't fix it. Just keep plugging along and be honest and play honest and just be who you are and make music and move forward. That's what I'm all about, man. But put it this way: if the fans say yes, then consider me ready to go. If the fans say no, then consider me very comfortable where I'm at."
Odds are, Pantera fans would love to see the surviving members - Anselmo, bassist Rex Brown and drummer Vinnie Paul - perform their songs together, with another guitarist filling in for the late Dimebag Darrell. Whether or not that will happen remains to be seen. Meanwhile, you can find out where to hear Full Metal Jackie's full weekend radio program at this location.
Philip Anselmo: What I Admire About Vinnie Paul
10 Unforgettable Philip Anselmo Moments