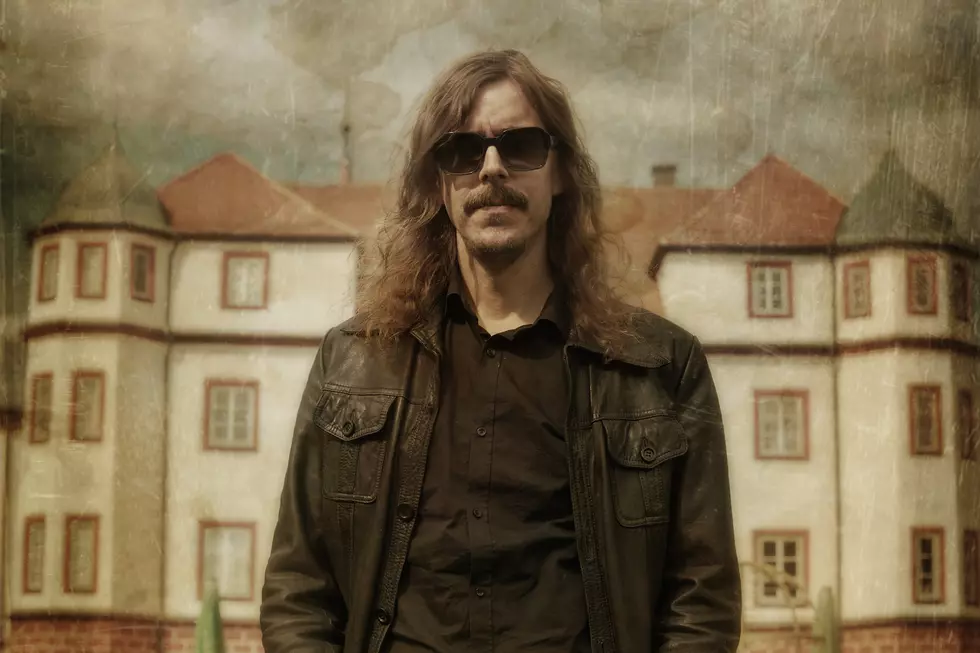 Opeth's Mikael Akerfeldt on His Gutturals: 'I've Moved on and So Should You'
Anne C. Swallow
It's been over a decade since Opeth frontman Mikael Akerfeldt recorded guttural vocals in the studio. Despite the time passed, Akerfeldt still receives questions on why he stopped using his demonic style. Instead of getting annoyed, however, Mikael appreciates the question, though he advises fans to "move on" just like he did.
Akerfeldt's best gutturals were arguably released in 2008, the final year fans heard fresh screams from the musician. Opeth released the vicious and beautiful Watershed in June 2008, while Bloodbath issued their Unblessing the Purity EP in March, followed by the full-length Fathomless Mastery in September. Akerfeldt seemed to further perfect his "sing you to sleep / scare you to death" style with each album, which is why fans were so shocked once Heritage came around in 2011.
During a recent Q&A session for Opeth's newest album, In Cauda Venenum, Akerfeldt commented on his gutturals remaining a major talking point amongst metalheads.
"I get that question a lot from fans and journalists," Akerfeldt shares. "Journalists are a bit more careful, diplomatic. They don't tell me, like, 'You suck now. You should do that.' But contrary to what people think, I'm happy to get that question, because that means that that stuff meant a lot to people … The last death metal record I bought with my own money and enjoyed was Domination by Morbid Angel, and that's, like, '95."
"Our first album came out in '95, and at that point, I was still into that death metal - whatever scene we were part of - finding our feet, and I wanted us to be that band and have both the screaming vocals and the clean vocals," he continues. "But even then, I wanted to add more clean vocals; it was just that I didn't dare to - I didn't have the confidence to sing more clean. And with more record, there was more and more and more and more, and then you end up where there's no screams, because of - I guess - confidence."
"I stopped after Watershed because Watershed was the pinnacle to that style for me. And it's kind of well-known fact that I tried to make a Watershed 2.0 or whatever, that was then deleted. And Heritage was born and with that a new path for us. And I wanted to see what was around the corner there. And it's because I'm a musician and I love music. We're not entrepreneurs or businessmen," Akerfeldt concludes. "Not catering to your previous success - that's not interesting to me. Unless that's what I wanna do in music, and it's not right now. I don't wanna do Watershed 2.0 … We still play those songs live. It's not that I'm ashamed - I love it. But yeah, I've moved on. And so should you." [via Ultimate Guitar]
In Cauda Venenum is now available for fans to hear. Opeth also just announced a 2020 North American tour with Graveyard, so check out those dates here.
2019's Best Metal Songs… So Far